Lincoln University School of Nursing Now Accepting Applications for Spring 2024 BSN Program Cohort
Contact
Office of Communications and Marketing
Young Hall
820 Chestnut Street
Jefferson City, MO 65101

Archives
Categories
Social Media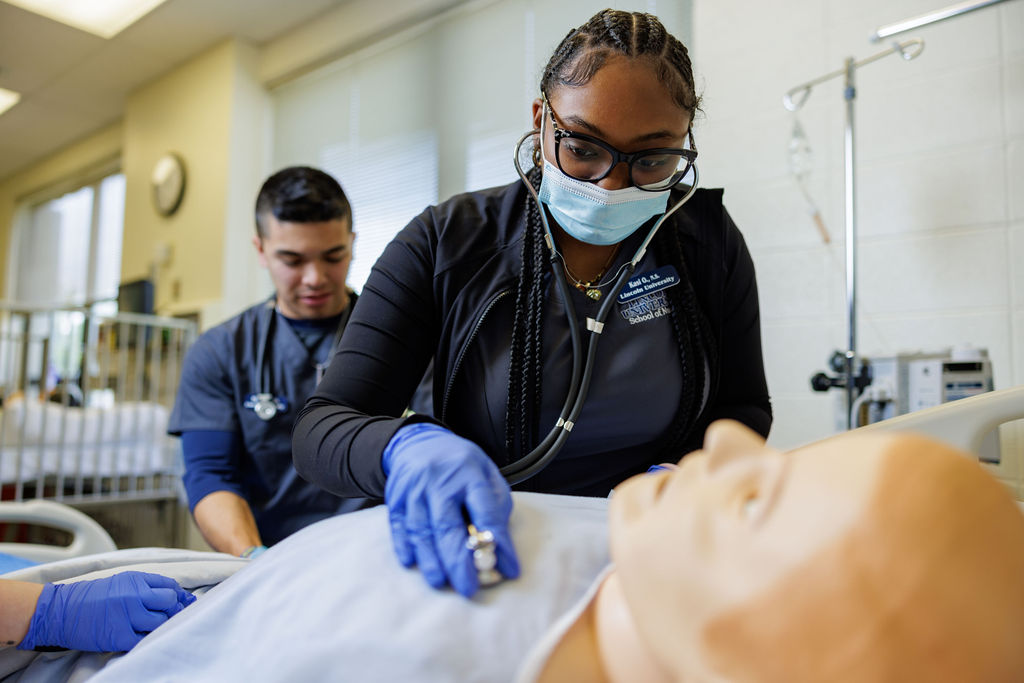 The Lincoln University of Missouri (LU) School of Nursing is now accepting applications for the Spring 2024 Bachelor of Science in Nursing (BSN) program. Aspiring nurses wanting to embark on a rewarding journey in healthcare are encouraged to seize this opportunity. The application deadline set for September 27, 2023, at 5 p.m.
LU's BSN program equips students with the knowledge and skills needed for a successful nursing career. Enrollment is limited to 30 students each semester, reflecting the program's commitment to maintaining a personalized and focused learning experience. Graduates learn to excel in various healthcare settings, with a strong focus on excellence, leadership and community engagement in nursing.
Offering a solid foundation for nursing practice, LU's dedicated nursing faculty is committed to providing students with the essential skills and knowledge for success. In a time when the demand for highly skilled nurses is greater than ever, LU's BSN cohort program is taking proactive steps to address the nursing shortage by preparing the next generation of dedicated healthcare professionals.
LU's BSN program is accredited by the Accreditation Commission for Education in Nursing (ACEN). It holds full approval from the Missouri State Board of Nursing, ensuring high-quality education. Upon completing our BSN program, graduates will meet the program's objectives, aligning with the Essentials of Baccalaureate Nursing Education for Professional Practice (AACN, 2008). These objectives encompass a range of skills and competencies needed to excel in diverse healthcare settings.
Applications are open to current Lincoln University pre-nursing students and students looking to transfer from other institutions. To learn more about admissions criteria, prerequisite requirements and application instructions, visit https://www.lincolnu.edu/school-of-nursing/nursing-programs/bsn.html.
A distinctive feature of our BSN program is the cohort structure, where students start and progress together as a unified group. This approach fosters community, collaboration and mutual support among students, helping them develop essential teamwork and leadership skills. 
Prospective students interested in joining the Spring 2024 BSN program cohort should submit applications and reference letters by the deadline on September 27. A non-refundable application fee of $25.00 applies, as well as three letters of reference using nursing program forms are required.
Those considering applying for a future cohort, join us for upcoming information sessions this fall:
September 27 at 2:00 p.m. (virtual)
October 4 at 2:00 p.m. (virtual)
October 18 at 1:00 p.m. (in-person)
November 14 at 3:30 p.m. (in-person)
December 4 at 1:00 p.m. (in-person)
To learn more or to register for an information session, please call (573) 681-5421 or email HonseV@LincolnU.edu.
Press Release University News Academics