Lincoln University Creative Writing Students Present LU-MRRL Lecture Series: The Immersive Reading Experience
Contact
Office of Communications and Marketing
Young Hall
820 Chestnut Street
Jefferson City, MO 65101

Archives
Categories
Social Media
Jenny Schaben
|
May 3rd, 2023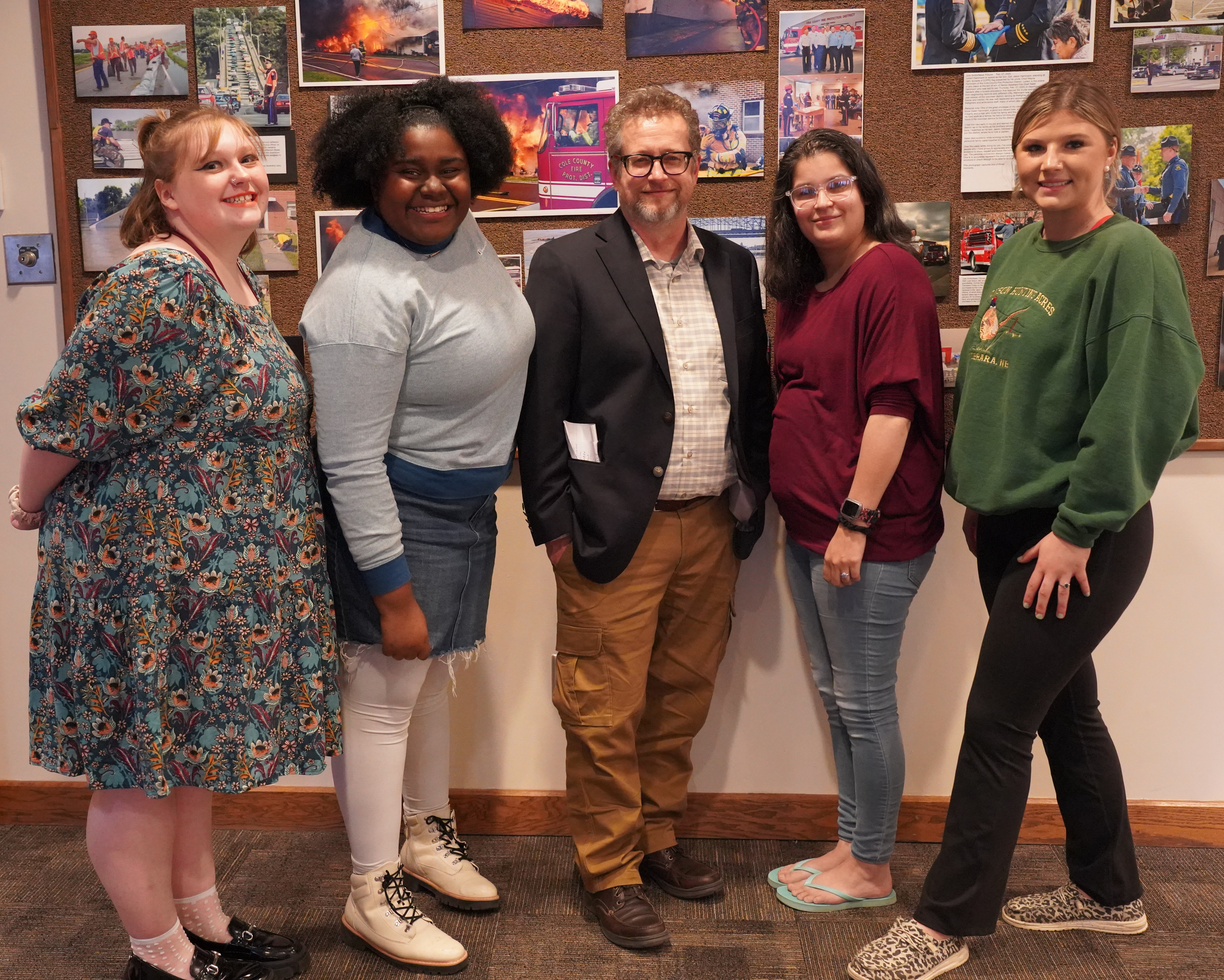 Lincoln University's (LU) creative writing students from English 271: Introduction to Fiction Writing and English 375/475: Intermediate and Advanced Fiction Workshop read their works of fiction at the Missouri River Regional Library (MRRL) on April 24, 2023, for the LU-MRRL Lecture Series: The Immersive Reading Experience.

All writings produced for The Immersive Reading Experience event were crafted by students through class assignments under the guidance of their instructor, Assistant Professor of English Daren Dean. "I have some really talented students who have impressed me this semester," he commented.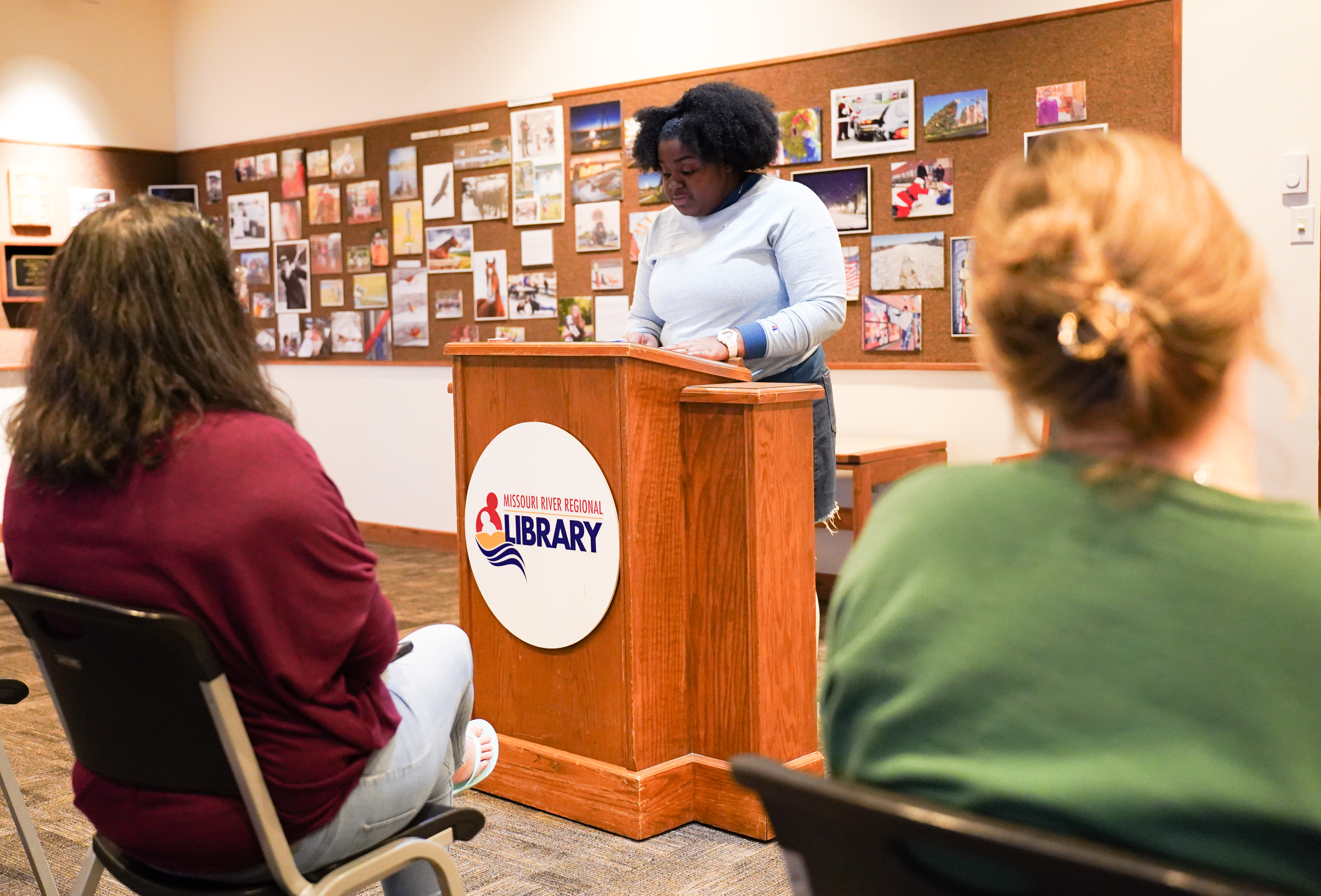 Chenia Walker (Junior) reads her short story to the MRRL-LU Lecture Series audience.  
LU students Emily Botts, Jestine Lange, Izabella Ort and Chenia Walker read their short stories to an appreciative audience. After their readings, students and guests were able to further discuss their short stories extensively and ask questions. Dean remarked that allowing students to have this opportunity to present their works of fiction strengthens the community through the art of writing.

Lange reported that participating in Lincoln University's fiction workshop has improved her skills and made her more aware of how to perceive her writing from an outside perspective due to student and instructor feedback throughout the course. "I think the most important thing I learned in this class is that everybody's going to perceive your writing differently—so you really need to think about how you want to execute your writing. This class has helped me with that."

For more information on this event or LU's creative writing program, please contact Professor Daren Dean at deand2@lincolnu.edu.
Students University News Academics