USDA Awards Climate-Smart Grant to Lincoln University Researcher for Alley Cropping Project
Contact
Office of Communications and Marketing
Young Hall
820 Chestnut Street
Jefferson City, MO 65101

Archives
Categories
Social Media
Kathy Casteel
|
May 18th, 2023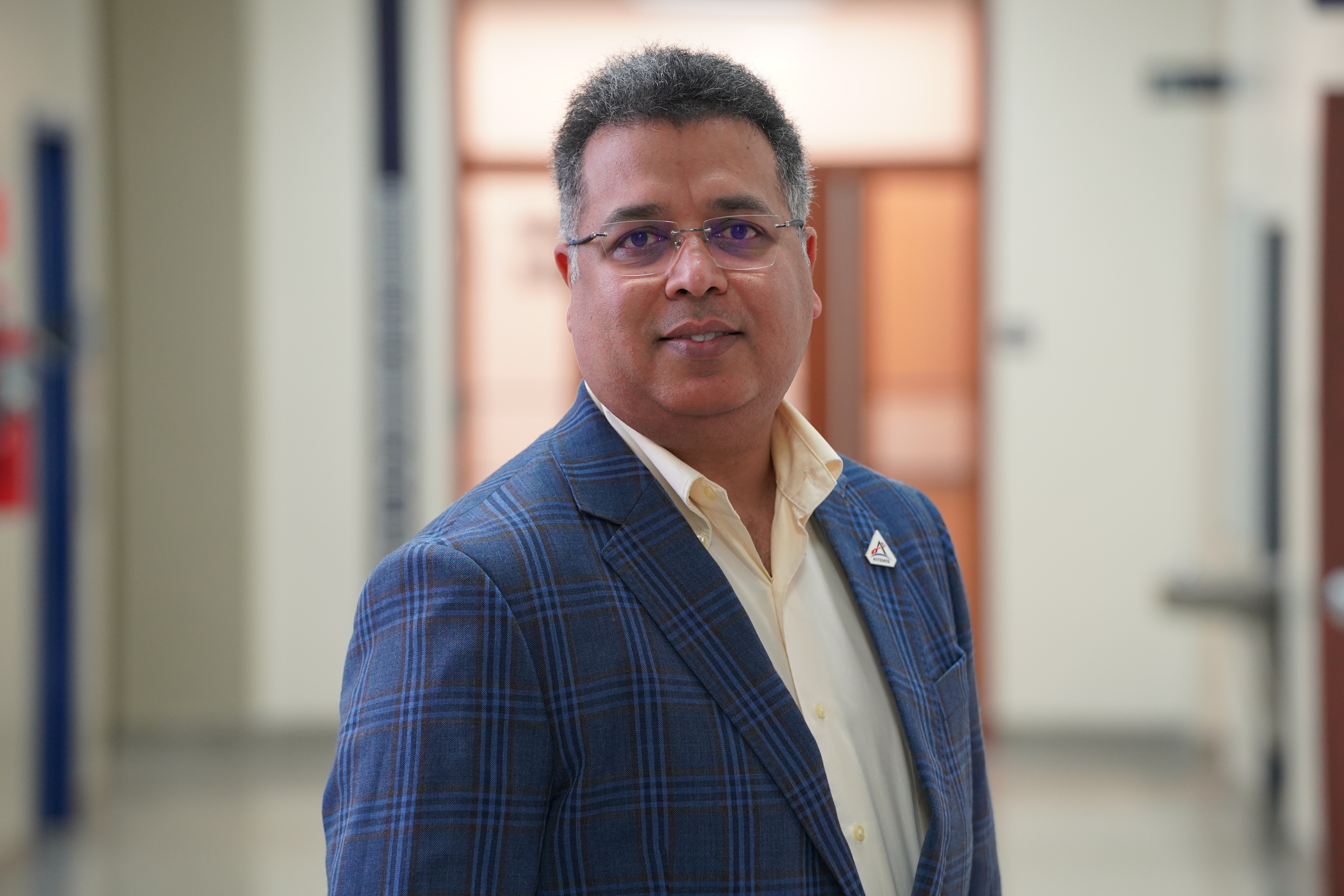 A Lincoln University agroforestry researcher has received a grant from the U.S. Department of Agriculture to develop a highly productive alley cropping system for demonstration and research that will aid small farmers in Missouri.
Sougata Bardhan, an assistant professor of natural resources management, will establish the demonstration plot at Lincoln's George Washington Carver Farm near Jefferson City. Alley cropping is a system of planting rows of trees or shrubs to create alleys where agricultural crops are produced between the tree rows. Alley cropping improves soil health, soil quality and water quality, and reduces greenhouse gas emissions. Bardhan's project will incorporate tree rows of high-yielding Chinese chestnut trees; alley crops will include hybrid hazelnut, currants, gooseberry, roselle or other berry crops. Additionally, native pollinator strips will integrate honeybee hives into the plot to maximize financial returns as it protects biodiversity and wildlife habitat. 
The $399,606 award, administered by the USDA's Natural Resources Conservation Service, is a Conservation Innovation Grant that promotes the development of new tools, technologies and strategies to support next-generation conservation efforts on working lands and develop market-based solutions to resource challenges.
"Alley cropping offers an alternative to conventional agricultural practices that provides many benefits," Bardhan says. "Farmers can produce diverse crops, leading to greater ecological and financial resilience. The marketing of climate-smart produce can help producers access a niche market of consumers concerned with climate change and eating local foods. With a small footprint and through cost-share mechanisms, this production system is ideally suited for small and marginal farmers in Missouri."
As the project progresses, Bardhan wants to share the advantages of alley cropping with small farmers in Missouri. 
"A significant portion of farms are operated by small, minority and/or resource-limited farmers, characterized by having a very low household income," Bardhan notes. "A well-designed alley cropping system can provide high-value yields of specialty crops compared to their land footprint, providing small farmers with a diverse, economically viable production alternative that also provides crucial ecosystem services for their farm and community."
Bardhan expects to see economic returns from the ally crops and honey production within two to three years. The Chinese chestnut trees should start producing marketable nuts within seven to ten years, he says.
The project is the third of five major agroforestry practices established at Lincoln University. "With climate change and extreme weather events, agroforestry is getting national attention in promoting ecosystem services," Bardhan says. "With the success of these projects, Lincoln University will be at the epicenter of this focus."
Academics University News Press Release