Lincoln University Celebrates Top Academic Achievements at 2023 Honors Convocation
Contact
Office of Communications and Marketing
Young Hall
820 Chestnut Street
Jefferson City, MO 65101

Archives
Categories
Social Media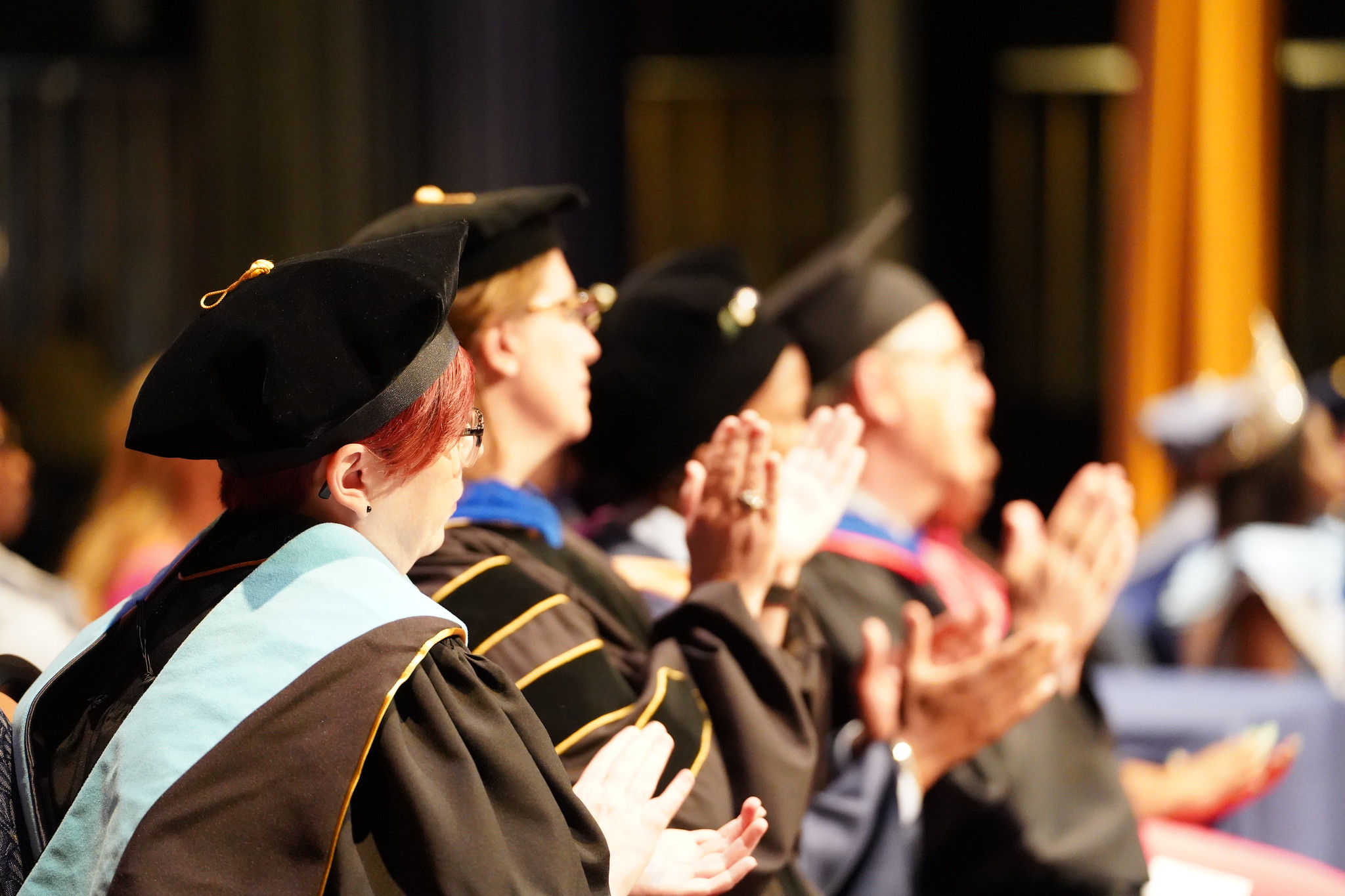 Lincoln University of Missouri (LU) students, faculty, staff, family and friends celebrated the achievements of the university's top academic students at the 2023 Honors Convocation at 11 a.m. on Thursday, April 20 in Mitchell Auditorium, Richardson Fine Arts Center on the LU campus.
Held annually in the spring, the Honors Convocation recognizes students' top academic achievements of the year. Each school and department honors Lincoln's best and brightest for their work and awards scholarships to encourage and support students as they continue fulfilling their academic mission at Lincoln.
During the convocation, on behalf of the LU Board of Curators, Board President Victor Pasley recognized the students' drive for excellence and willingness to work hard. "For 157 years, many great scholars have been educated at Lincoln University. You are no exception, and as a matter of fact, you are exceptional. You have prevailed," he said. "To our honorees, be just as proud of yourself as everyone in this room is of you."
LU President Dr. John Moseley also offered his congratulations and recognized the students for elevating the level of achievement while at Lincoln. "Whether you found your greatness long before you arrived here or whether we've helped get your greatness out of you, your story doesn't end here. You've been able to excel as students, student leaders, students with jobs, students in organizations, and students living in the 2020s," Dr. Moseley said in his address. "We are proud of you, and we're proud to call each of you Lincolnites."
The 2023 LU Honors Convocation is available on YouTube. A list of honorees is available online.
Offering more than 35 different degree programs for associate, undergraduate and graduate degrees, Lincoln University is known for a supportive academic environment, including academic coaching and small class sizes to ensure students receive personalized attention and support. Lincoln also offers flat-rate tuition, financial aid and scholarship support to help students succeed.
For more information on academic life at Lincoln University, please visit https://www.lincolnu.edu/web/academics/academics.