LU Associate Professor Elijah Burrell Wins Prestigious 2023 Governor's Award for Excellence
Contact
Office of Communications and Marketing
Young Hall
820 Chestnut Street
Jefferson City, MO 65101

Archives
Categories
Social Media
Jenny O'Donley
|
March 20th, 2023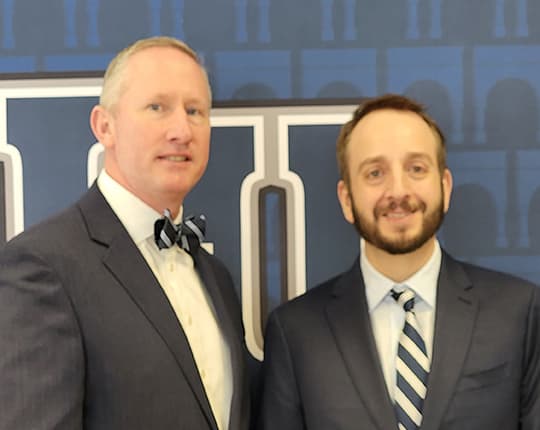 Lincoln University of Missouri Associate Professor of English Elijah Burrell has been honored with the 2023 Governor's Award for Excellence in Education. The Governor's Award is sponsored by the Missouri Council on Public Higher Education and presented annually to an outstanding faculty member representing each of Missouri's four-year public institutions. This prestigious award recognizes exceptional educators for their dedication, innovation, and commitment to inspiring students in the state of Missouri.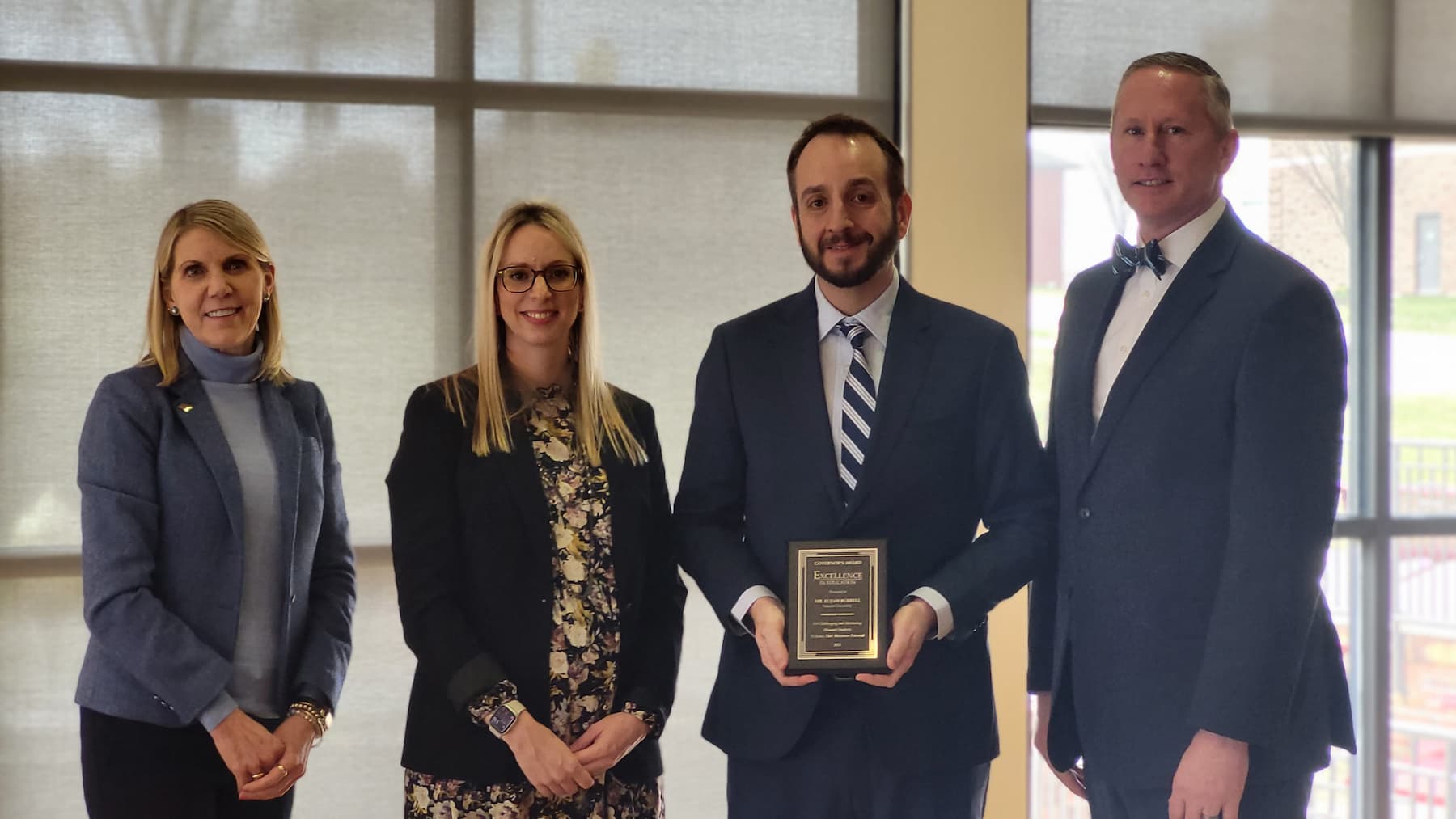 Photo: Missouri Western State University President and COPHE Vice Chair Dr. Elizabeth Kennedy; Dr. Kayla Hahn, Policy Director, Office of the Governor; Dr. Burrell, and President Moseley
Burrell, who has been teaching for a total of 10 years, joined Lincoln University in August 2012. He holds a Bachelor of Arts in English and an MFA in Writing and Literature from Bennington's Writing Seminars. His primary teaching assignment at the university is creative writing. Burrell was selected for this honor based on his excellent student reviews and a stellar reputation among his peers.
"Professor Burrell has dedicated his time at Lincoln to engaging students in the classroom and helping them reach their full potential beyond it," said LU President Dr. John B. Moseley. "Through his innovative methods of presenting literature and his unwavering support, he inspires students to find their voices and excel in the classroom and after graduation."
 In addition to his teaching role, Burrell also manages the university's literary journal, providing students with the opportunity to share their work with an audience beyond the lecture hall. As the sponsor of the English Honor Society, Sigma Tau Delta, he encourages students to present their work at the annual Sigma Tau Delta International Conference. Burrell's mentorship has successfully guided many Lincoln students to enter graduate school and find employment as writers and editors after graduation.
In May 2018, Burrell was awarded the College of Arts and Sciences Dean's Award for Excellence in Teaching, further demonstrating his commitment to excellence in education. 
Press Release Academics Faculty/Staff English