Lincoln University of Missouri Unveils Dorothy E. Steward Art Gallery on March 10
Contact
Office of Communications and Marketing
Young Hall
820 Chestnut Street
Jefferson City, MO 65101

Archives
Categories
Social Media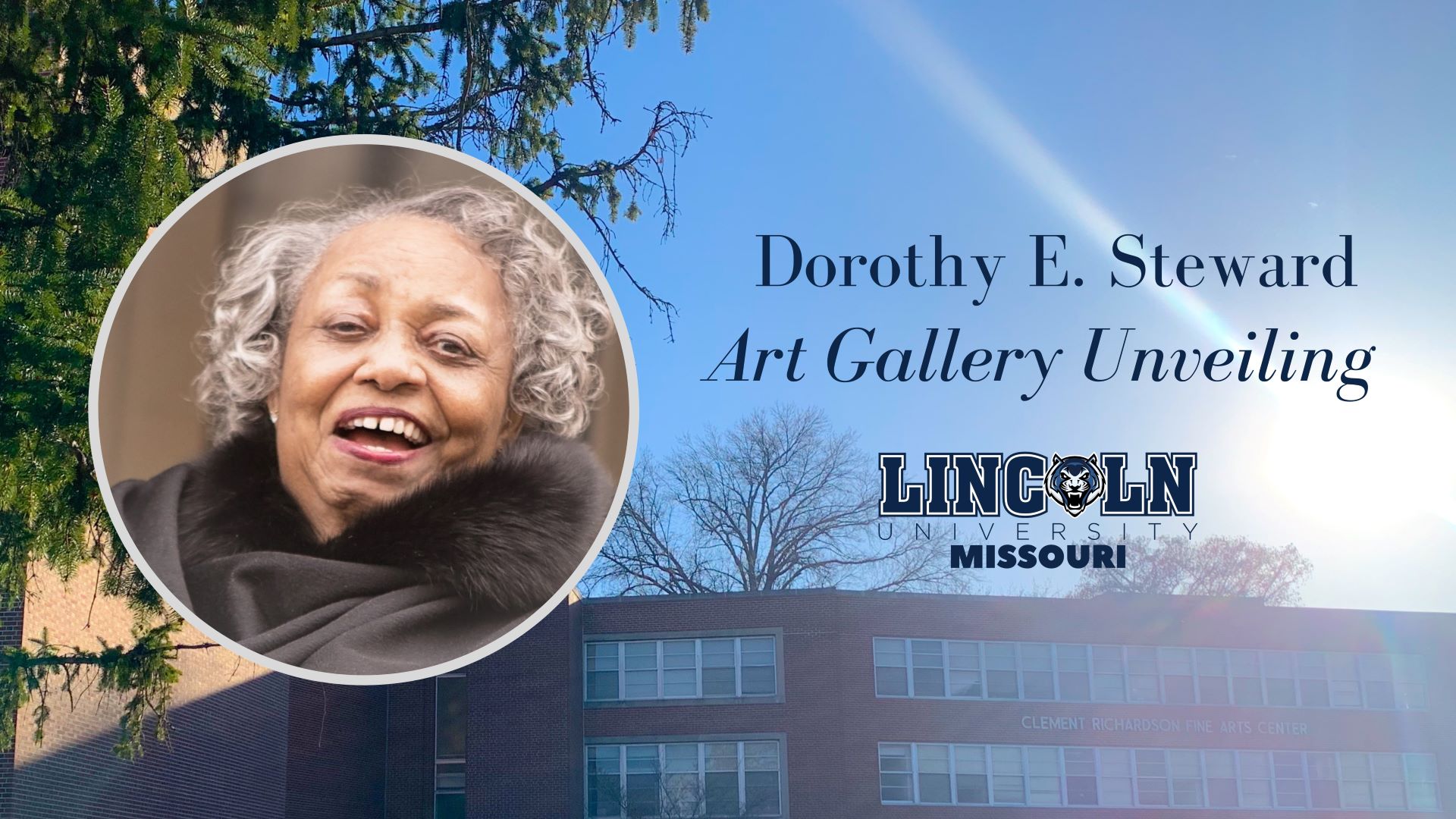 Lincoln University of Missouri (LU) invites the public to the unveiling of the Dorothy E. Steward Art Gallery on March 10 at 11:30 a.m. Located on the second floor of Richardson Fine Arts Center on the LU campus, the gallery is named for Dr. Dorothy Elizabeth Massingale Steward, who was awarded a Doctor of Humane Letters from LU in recognition of her lifelong accomplishments and love for education and service.
Born March 10, 1928, Steward was the only child of James Frederick and Martha Ann Wilson Massingale. A smart and precocious student, she attended the Lincoln School in Clinton, Missouri, where she skipped two grades. To further her education during a time of segregation, her family later moved to Chicago, where she attended Wendell Phillips High School and graduated a year early. She loved music and took college courses in Chicago as well.
Steward and her husband, Harold Lloyd Steward, were married in 1946, and together they had eight children. They eventually moved their family back to Clinton, Missouri, where Steward would become a longstanding pillar in the Black community and build relationships that spanned decades. In addition to working as a housekeeper and later as a typesetter and layout designer for the Clinton Daily Democrat, Steward served on numerous religious and civic boards, including Grand Matron of the Order of Eastern Star, founding member of the Samaritan Center Development Board and the Henry Country Library Board of Directors, an institution that earlier in her life had denied her entry due to segregation. She also founded and was the den mother to the first integrated Boy Scout Troop in Clinton. According to Steward, one of her most cherished accolades was the naming of the Harold and Dorothy Steward Center for Jazz in St. Louis, an organization dedicated to preserving the art of jazz for future generations.
The Dorothy E. Steward Art Gallery unveiling is free and open to the public. To RSVP, please contact LU Vice President for Advancement, Athletics, and Campus Recreation Dr. Kevin Wilson at
wilsonk2@lincolnu.edu
.
Press Release University News Community