Lincoln University of Missouri Student Asamoah Zadok named Farm Foundation 2023 Agricultural Scholar
Contact
Office of Communications and Marketing
Young Hall
820 Chestnut Street
Jefferson City, MO 65101

Archives
Categories
Social Media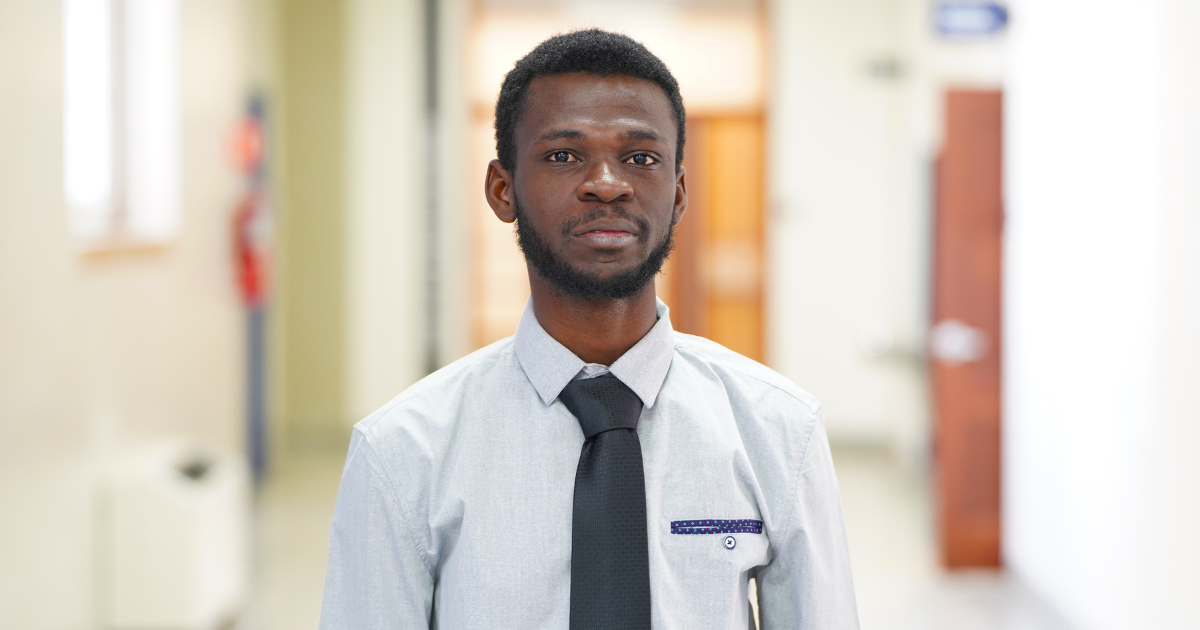 Asamoah Zadok, a first-year student at Lincoln University (LU) of Missouri, was recently named a Farm Foundation 2023 Agricultural Scholar. Zadok, who earned a Bachelor of Science in agribusiness from the University of Cape Coast, Ghana, is pursuing his master's degree at LU in sustainable agriculture with a specialization in agribusiness and works as a research assistant under the cooperative research program. He is one of 15 Agricultural Scholars from universities across the country who were accepted into this year's program.
The Farm Foundation's annual Agricultural Scholars program, sponsored in partnership with the U.S. Department of Agriculture Economic Research Service, aims to act as an accelerator for people and ideas in agriculture. Each year, students in the program receive inspiration and hands-on training in agricultural policy, commodity market analysis, agricultural finance and other applied fields.
"I was introduced to this program by my advisor, Dr. [Ye] Su, and what motivated me to apply was the focus of the program," says Zadok, whose research focuses on agricultural risk management, cooperatives and local food systems. "The agricultural sector is mostly impacted by risk, which has been a challenge for the achievement of SDGs 1 and 2 of ensuring zero hunger and no poverty, and my aspiration has always been to contribute to the achievement of these goals. Knowing that the program aims to train the next generation of students in agricultural economics and other applied economics, I applied to gain a lot of experience to contribute my quota in addressing these issues."
Over the course of the year, Agricultural Scholars will participate in Farm Foundation meetings and events; develop working relationships with senior analysts from the USDA Economic Research Service, who will help to identify research topics and provide career mentoring; present research and receive feedback from ERS economists; learn from senior executives with agribusinesses; be assigned one ERS staff member as a mentor for the year; attend the AAEA annual meeting in Washington, DC; and more. Agricultural Scholas will then present their capstone research projects at the end of the program year.
"The mentoring component of the program will allow me to learn from and collaborate with a researcher from the USDA Economic Research Service in order to sharpen my research skills and publish more innovative research to support the agricultural sector," Zadok adds.
To learn more about the Farm Foundation Agricultural Scholars program, visit farmfoundation.org/programs-overview/agricultural-scholars.
Academics University News Press Release