A Thanksgiving message from President John B. Moseley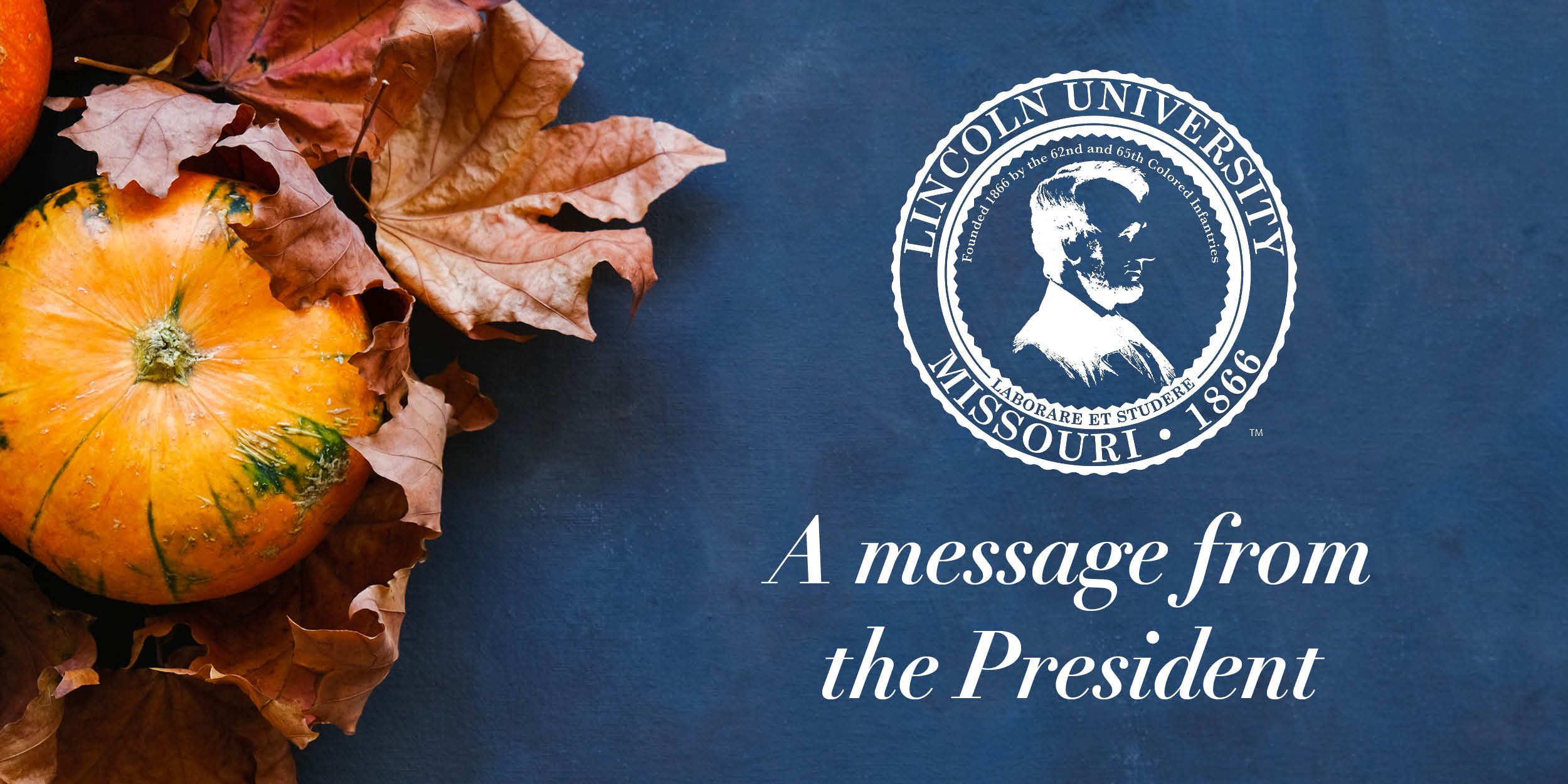 Dear Blue Tiger family,
As we enter the holidays and a time of thanksgiving, I think about where we were a year ago, and I am incredibly grateful and excited. This is a great time to be part of Lincoln University!
This fall, we have seen growth in enrollment for the first time in quite a while. This well-earned increase, while modest, is significant because it shows we are heading in the right direction.
Getting students to our campus is the first step in improving the enrollment numbers. The next step requires collaboration among students, faculty and staff to ensure our students succeed academically. We expect students to show up each day prepared to learn, faculty prepared to teach and staff prepared to serve.
To our students, we are proud to call you Blue Tigers, and I am grateful for the opportunity to serve as your president. Through your studies, hard work and dreams, you are building upon the storied legacy of the founders of our great university and the LU alumni who came before you. Thank you for choosing to add to Lincoln's story through your presence here.
To our faculty and staff, thank you for all your hard work that makes Lincoln a special and powerful place to be. Together, we are making a difference in our students' lives and their futures!
To our alumni, thank you for all you do to support Lincoln University. Through your generous giving, you help support student scholarships, facility improvements and new construction, ground-breaking innovation and research, teaching, mentoring and more. We can't do what we do without you.
Together, let's pause to give thanks. Please take a moment to share what you are grateful for about Lincoln University (click here to share). I want to hear what matters most to you about this special place.
As you gather with your friends and family for the holidays, my wife Crystal, our daughter Jillian and I wish you all the best. May your holidays be blessed.
As always, Blue Tiger proud,
John B. Moseley, Ed.D.
President