Jefferson City School District and Lincoln University of Missouri Announce New Partnership Aimed at Bolstering Cybersecurity Career Pipeline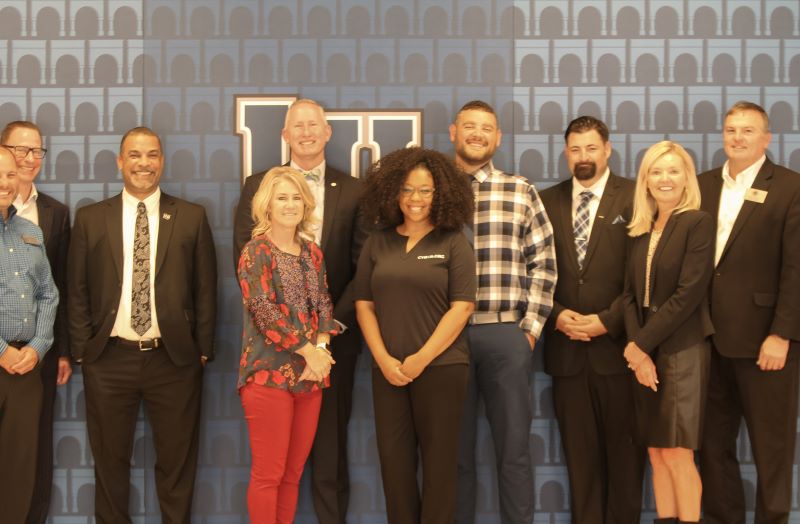 The Jefferson City School District and Lincoln University of Missouri signed a Letter of Articulation and announced a new partnership aimed at bolstering the cybersecurity career pipeline on Thursday, Oct. 13. Project REACH (Realizing Equitable Access to Cybersecurity in High School) is a feeder program funded by the U.S. Cybersecurity Infrastructure Security Agency (CISA) in collaboration with CYBER.ORG that connects K-12 students to HBCU (Historically Black College or University) cybersecurity and computer science programs in an effort to close the diversity gap in the cybersecurity workforce.
Lincoln University, one of 10 HBCUs across the country chosen to join the national program, has selected Capital City High School and Jefferson City High School as their first partner schools for Project REACH. As a part of the partnership, curricula from CYBER.ORG will be integrated into course offerings at both high schools with the intent to increase interest in eventual enrollment into the computer science program at LU, and thus exposing more students to the possibility of cybersecurity careers.
"Working together with the Jefferson City School District and Project REACH, we are creating a seamless pathway for students from our local high schools to earn Lincoln University diplomas—providing equity to help students fulfill their dreams and also helping to fill a great need in our nation's workforce," said Lincoln University President Dr. John Moseley. "We are honored to lead this program locally and to help close the diversity gap in the cybersecurity field. This program holds great potential for our community's students and their futures."
"We couldn't be happier that Lincoln University chose our district to partner with on launching this important program," Jefferson City School District Superintendent Bryan McGraw said. "Providing our JC Schools students with better access to cybersecurity education while in high school, and then connecting them with higher education resources right here in the Jefferson City community is an incredible opportunity for them to get on a fast track to highly-sought after cybersecurity careers."
The Jefferson City School District will begin embedding CYBER.ORG curricula into high school computer science courses during the 2022-2023 school year. According to CYBER.ORG data, high schools with teachers using CYBER.ORG content in their classrooms send 4x more students to cyber-related college and university degree programs than those that do not.
About CYBER.ORG
CYBER.ORG is a cybersecurity workforce development organization that targets K-12 students with cyber career awareness, curricular resources, and teacher professional development. The United States Department of Homeland Security (DHS) supports CYBER.ORG through a grant from CISA to develop and distribute cybersecurity education content to educators across the country at no cost. Currently, more than 25,000 teachers across all 50 states and three U.S. territories are enrolled in the CYBER.ORG platform. For more information, please visit CYBER.ORG.
University News Academics