Lincoln University of Missouri Student Work on Display at Missouri State Museum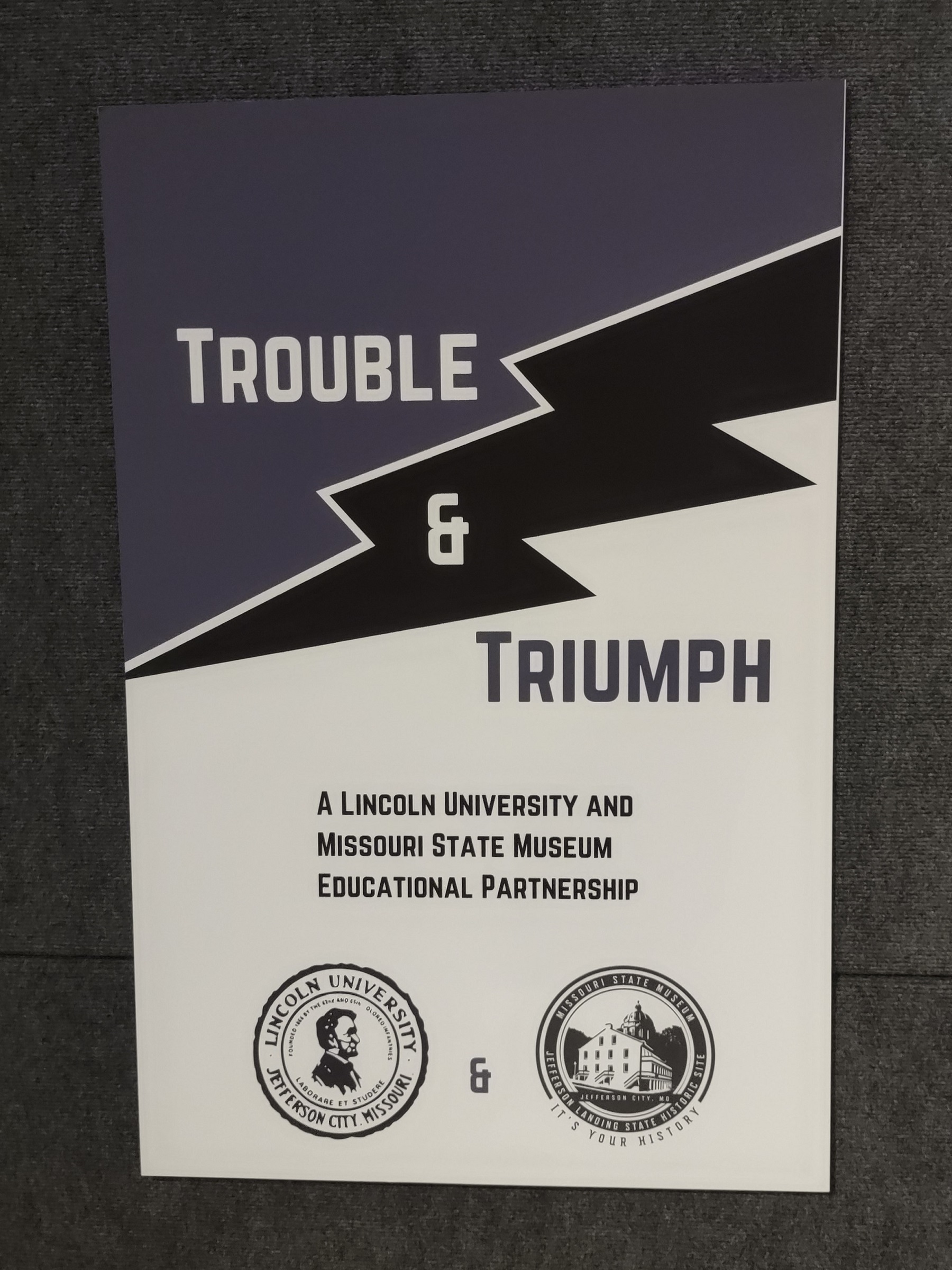 Seven Lincoln University of Missouri students from the fall 2021 Museum Studies course revamped three Missouri Black History panels that are now on display at the Missouri State Museum.

During the fall 2021 semester, students from sociology, English, political science, history and psychology were given an in-workplace educational experience in which they learned about the museum studies profession by working with Assistant Professor of Anthropology & Sociology, Dr. Christine E. Boston, and Director of the Missouri State Museum, Tiffany Patterson.

As part of the course requirements, students Alexandre Mugisha (political science), Princess Garner (history), Crystal Taylor (English), Mary Franklin (sociology), Kennedy Thompson (psychology), Louie Delk (history) and Jaida Gray (English) were responsible for redesigning the current Missouri Black History cases by selected new subject matter of their choice for the exhibit. Students spent the semester conducting research, composing exhibit text, locating artifacts and images and presenting their work to the Missouri State Museum Board. The revamped work resulted in new, dynamic panels that cover the Ozark Lynchings, Pennytown and Lloyd Gaines & Margaret Bush-Wilson.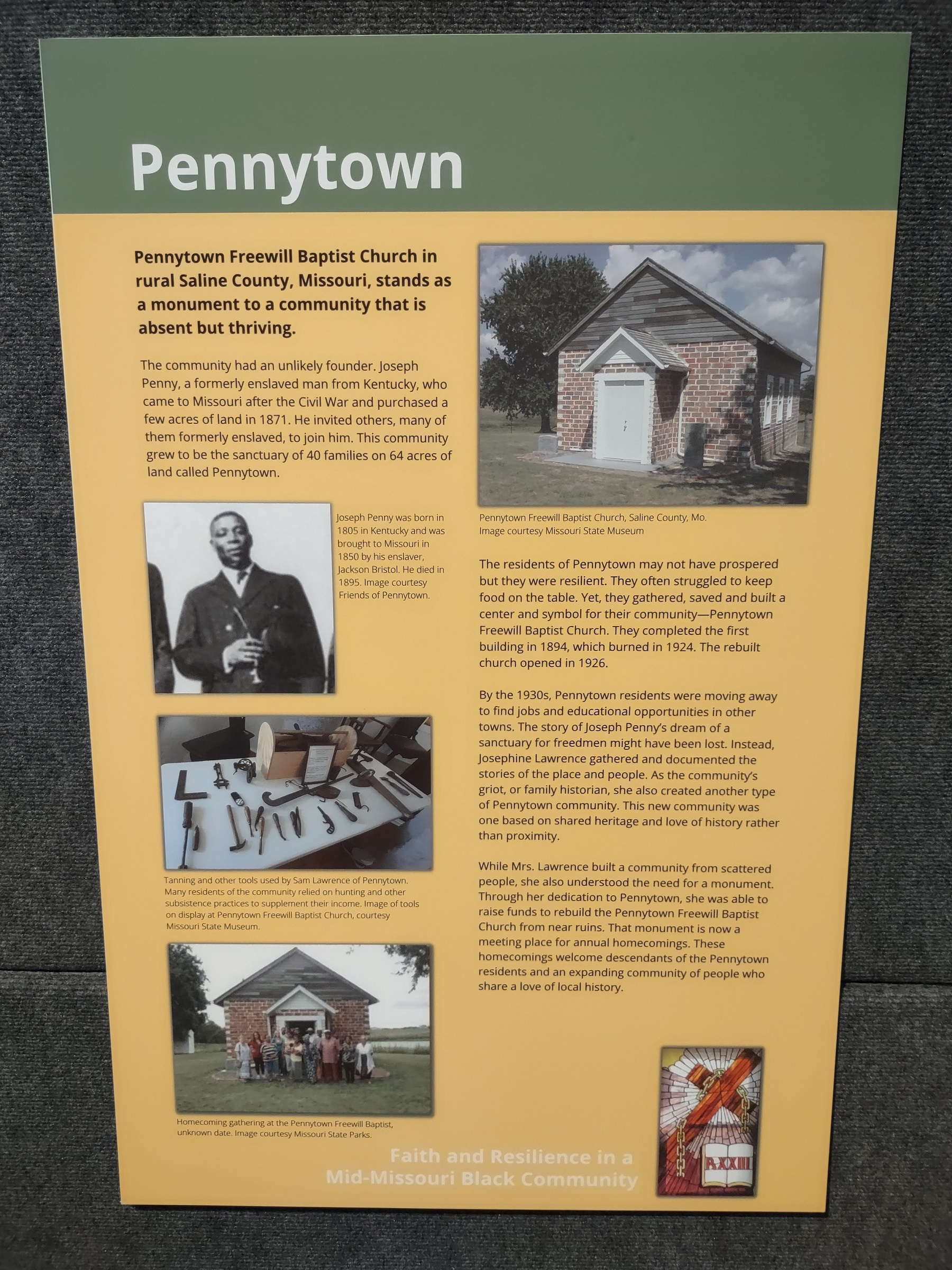 The Anthropology 498: Special Topics: Museum Studies course was created as a collaborative project by former Missouri State Museum Assistant Director, Jamie Henry, and Dr. Boston. With the assistance of LU faculty members, Dr. Darius Watson and Dr. Brian Norris, and Missouri State Museum staff members, Sophie Grus and Tiffany Patterson, the Museum Studies course was conceived and implemented.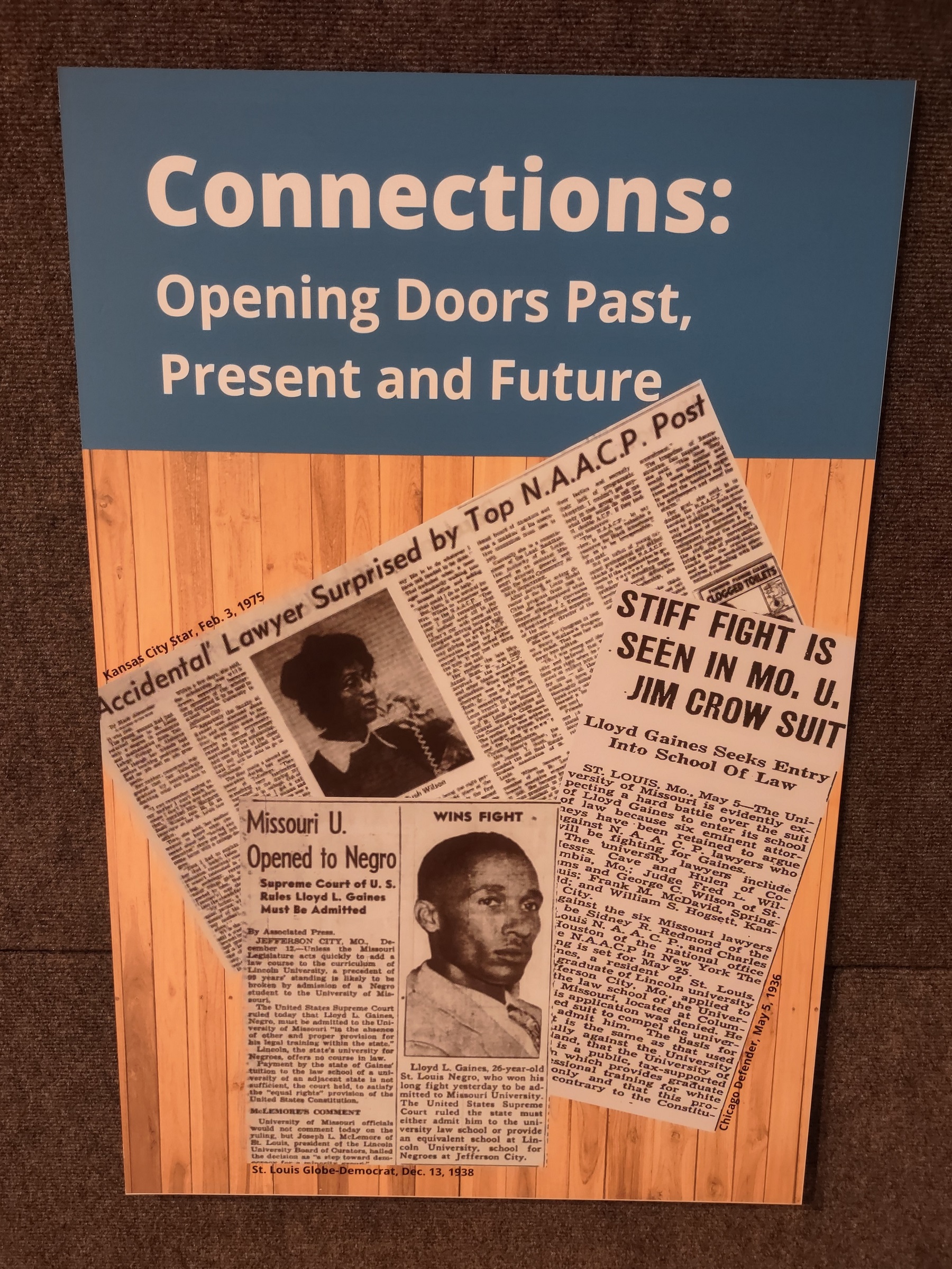 A reception will be held Tuesday, September 27 at 3 p.m. at the Missouri State Museum to recognize the hard work of the students who worked on the panels. The Missouri State Museum is located inside the Missouri State Capitol Building in downtown Jefferson City. The museum is open seven days a week and free to the public.
Community Academics Students Faculty/Staff