Lincoln University of Missouri Promotes Curtis Burton to Assistant Dean of Students
Lincoln University
|
July 26th, 2022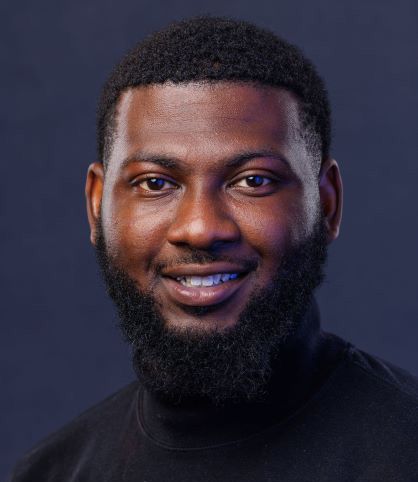 Lincoln University (LU) of Missouri has promoted Curtis Burton to assistant dean of students in the Division for Student Affairs and Enrollment Management. Beginning August 1, Burton will assist in facilitating the institution's strategic plan to support enrollment and retention through holistic co-curricular student experience at LU, one of the nation's top HBCU options for undergraduate and graduate study.
"I am excited to begin working in this new role and continuing to foster an atmosphere of student success," Burton said.
Previously, Burton served as LU assistant director of student engagement in the Office of Student Engagement. As assistant dean of students, Burton's leadership will focus on diversity, equity, inclusion, student rights and responsibility (formerly student conduct), violence prevention initiatives, and student engagement.
Originally from East Saint Louis, Illinois, Curtis earned his bachelor's degree in criminal justice from Lincoln University and a master's in higher education administration from the University of Toledo. His experience includes varying areas within higher education student affairs, including student engagement, residential life, student conduct, and First-Year Experience.
"Curtis brings a wealth of experience to LU at a time where rebuilding the student experience is essential to our recruitment and retention efforts," said Dr. Zakiya Brown, Vice President of Student Affairs and Enrollment Management. "I am excited to continue working with him in this capacity and look forward to the transformative experience he will provide our students."
Lincoln University of Missouri is a historically Black, 1890 land-grant, public university that provides excellent educational opportunities to a diverse population within a nurturing, student-centered environment. Lincoln is known for its innovative undergraduate and graduate programs in agriculture, business administration, criminal justice, elementary education, nursing, business administration, guidance and counseling, and natural science. Located in Jefferson City, Missouri, Lincoln University was founded in 1866 by the men of the 62nd and 65th United States Colored Infantries and their white officers for the benefit of freed African Americans. The university boasts an exciting residential life and a full slate of NCAA Division II athletics.