Lincoln University Names New Director of Academic Success Center
Lincoln University
|
June 2nd, 2022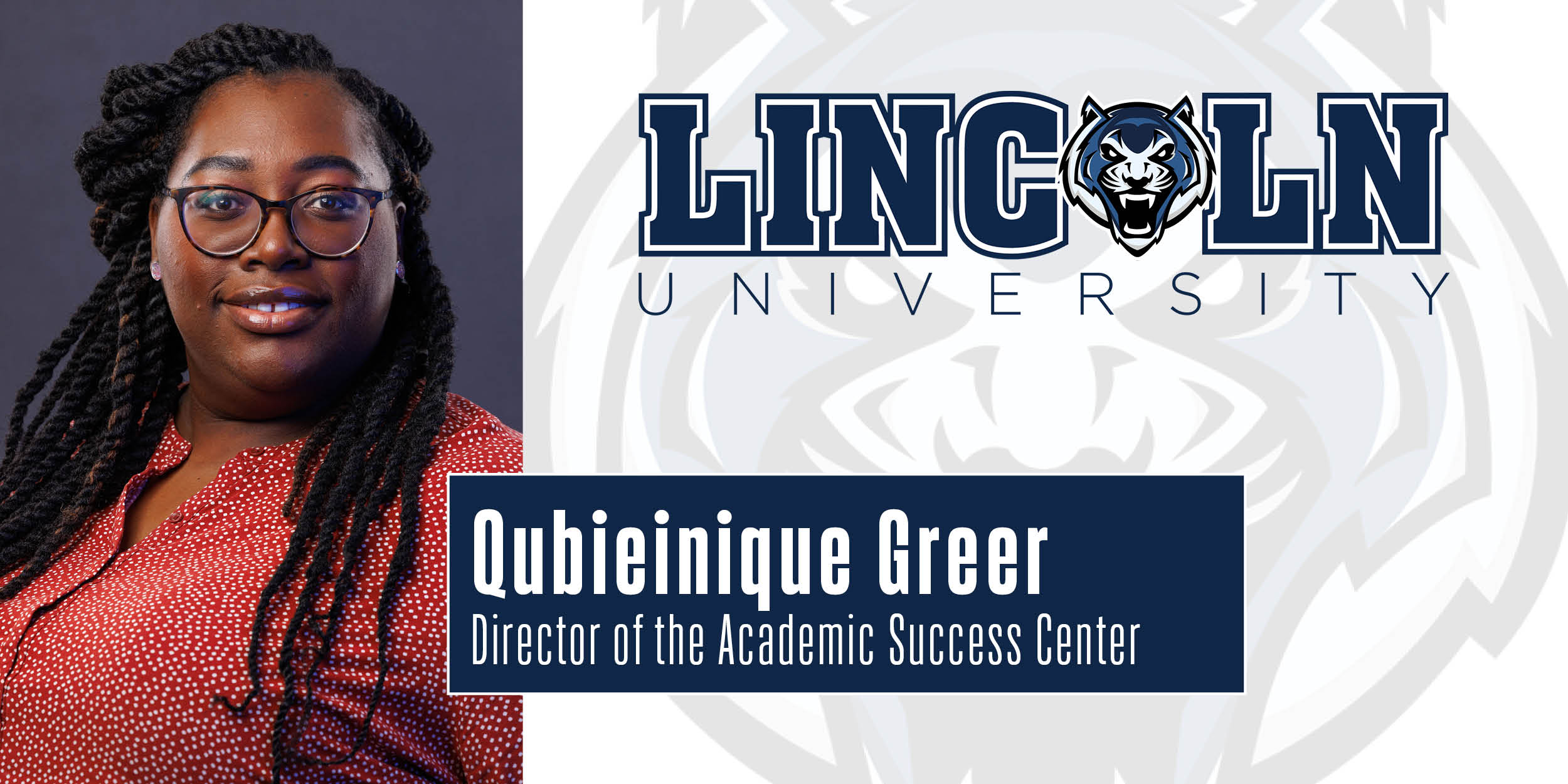 Lincoln University of Missouri announces the appointment of Qubieinique "Qubie" Greer as director of LU's Academic Success Center. Greer's most recent role at Lincoln has been professional faculty adviser with the LU Student Success Center.
In her new position, Greer will serve as liaison among students, program faculty and the university administration, addressing student difficulties with academic coursework. She will provide leadership to coordinate the administration of Lincoln's First Year Success Initiative, as well as oversight for programming in student retention services and assistance for students on academic probation.
Born in Lilbourn, Missouri, Greer received a bachelor's degree in secondary education from Lincoln University and a master's in student affairs and higher education administration from Northwestern State University of Louisiana in Natchitoches, where she was a graduate assistant in the Teacher Education Center and the Career Services Center. She later served as an adviser in the College of Agriculture at Arkansas State University in Jonesboro before returning to her alma mater in 2021.
Greer is excited about working with faculty to expand their knowledge of advising best practices and looks forward to advising students who are undeclared majors or in academic distress. One of her guiding principles, she says, is the knowledge that education, no matter the type, is the best way to improve one's standing in life. "My goal in higher education," she adds, "is to show young adults that they possess the tools they need to change their lives."
Greer's appointment as Academic Success Center director began June 1.