LU Small Business Development Center Honored Among Top 4 University of Missouri Extension Centers for Client Satisfaction
Lincoln University
|
June 2nd, 2022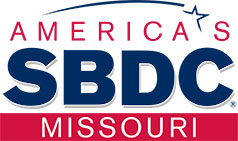 University of Missouri Extension recently recognized the Small Business Development Center at Lincoln University for its high rate of client satisfaction. Center Director Lauren Carter and her staff were honored April 13 at the Extension Business Development Program's annual professional development conference. The annual celebration awards individual and team performance from the most recent fiscal year.
The SBDC at LU was one of four centers honored statewide for top client satisfaction. Center staff offer several services to entrepreneurs and small-business owners, including one-on-one business counseling, access to training and a business incubation program. "SBDC programs deliver professional, high-quality, individualized business advising and technical assistance to existing small businesses and new entrepreneurs," Carter says. "Our office provides education, knowledge and expertise that most entrepreneurs miss."
More than 624 clients have accessed the SBDC at LU for business help, a figure that grows weekly, Carter says. She and her team -- LU graduate assistant Gabriel Salinas Luna and part-time counselor Kayla Allen -- work extremely hard to make sure our clients have all the knowledge and resources necessary to be successful in business today," she adds. "We go above and beyond to turn the dreams of entrepreneurs into realities."
The University of Missouri Extension Business Development Program is a consortium of three statewide agencies -- Missouri Small Business Development Centers, Missouri Procurement Technical Assistance Centers and Mid-America Trade Adjustment Assistance Centers. The program impacts business growth in Missouri by joining Extension expertise with partnerships and financial investments from economic development organizations and other Missouri universities and colleges.