Lincoln University Names New Chief of Staff
Lincoln University
|
June 1st, 2022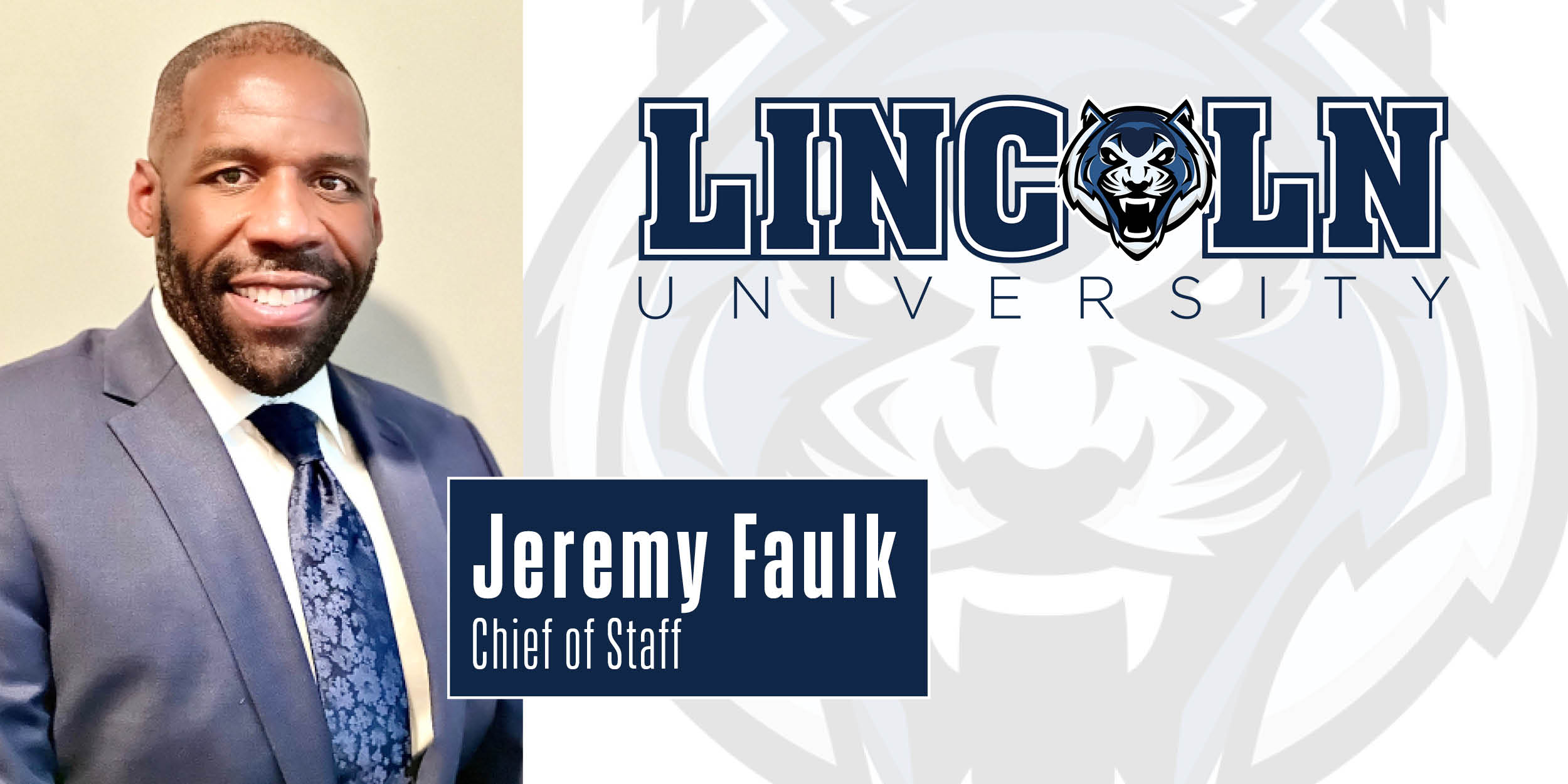 Lincoln University of Missouri announces the appointment of Jeremy Faulk as chief of staff. Faulk comes to Lincoln from Life University in Marietta, Georgia, where he served as senior director of Auxiliary Services.
Faulk will serve as an adviser and strategic partner to the president of the university, remaining focused on Lincoln's vision, mission and goals in collaboration with senior university leadership and external stakeholders. Faulk's leadership will support and sustain a culture of service, professionalism and continuous improvement in all organizational departments at Lincoln University.
A native of Charlotte, North Carolina, Faulk has spent more than 15 years working in higher education, specifically in student affairs, athletics and campus operations. He holds a master's degree in student affairs and athletic administration in higher education from Ball State University in Muncie, Indiana; he earned his undergraduate degree from North Carolina A&T State University in Greensboro.
"I am excited to add Jeremy to our leadership team," says LU President John Moseley. "He brings a wealth of knowledge in higher education, including his experiences at historically Black colleges and universities, and has a great track record in moving projects to completion. His passion is contagious, as is his commitment to help our students and our university."
Faulk's appointment began June 1.