Lincoln University of Missouri Honors Class of 2022 at Commencement Ceremonies
Lincoln University
|
May 10th, 2022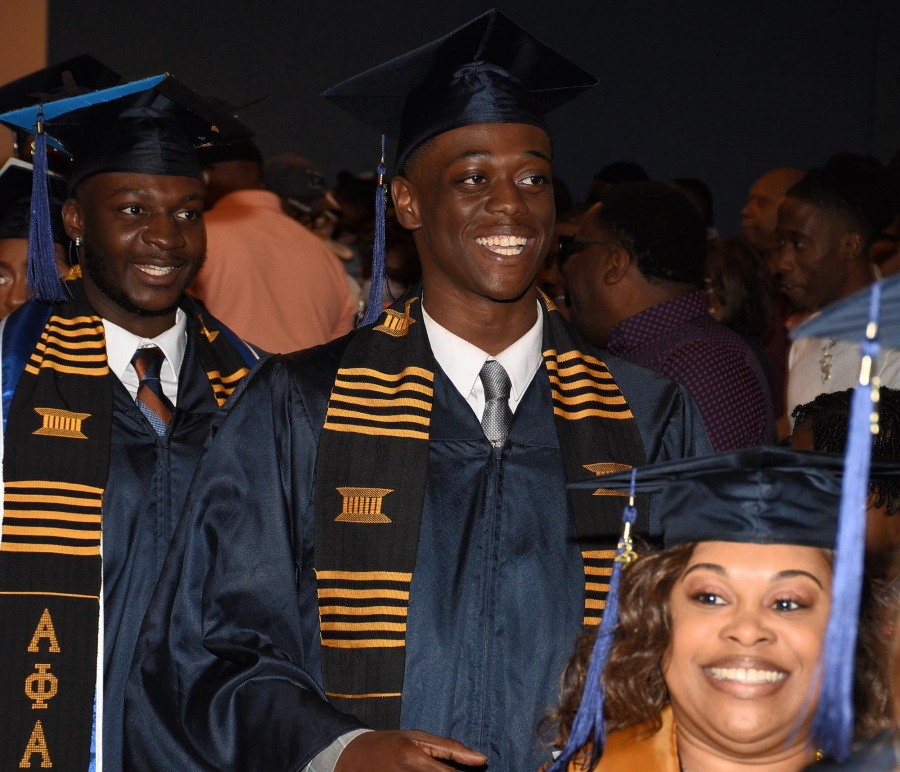 Lincoln University of Missouri celebrated the graduation of more than 300 new degree holders at commencement ceremonies May 6-7. The weekend included ROTC commissioning, a nurse pinning ceremony and conferral of an honorary degree to a pioneering educator. The university, which holds distinction with the U.S. Department of Education as a Historically Black College and University (HBCU), awarded associate, bachelor's and master's degrees in business; education; nursing; agricultural and environmental sciences; humanities and communications; science, technology and mathematics; and social and behavior sciences.
Click to view our collection of photos from all commencement ceremonies.
About 18 percent of the class graduated with honors, led by valedictorian Erin Wyrick and salutatorian Grant Mengwasser.
Lincoln University President John Moseley congratulated the graduates, noting the hardships the class of 2022 has endured during the COVID-19 pandemic. "But you made it," Moseley said. "We are proud of each and every one of you."
He noted that commencement marks the end of one journey and the beginning of another as Lincolnites look to the next phase of their lives. "It is my hope that wherever you go, whatever room you enter, you do so with the confidence that Lincoln has instilled in you," Moseley said. "Never walk into a room and think someone else is better than you but remain humble enough to carry yourself in a way that you continue to look out for others."
The class of 2022 is Moseley's first as president of Lincoln, a position he assumed in May 2021. "As you depart the school on the hill," he told the class, "may your Blue Tiger Pride be demonstrated in all that you do."
Lincoln also granted an honorary Doctor of Humane Letters degree to noted educator Galveston Lee Roy Shipley in the final commencement ceremony on May 7. Shipley, who died in 1978, spent more than three decades enriching the educational opportunities of Black children at segregation-era Harrison School in his hometown of Tipton, Missouri. As members of the Shipley family looked on, his grandson Douglas Shipley accepted the posthumous honor for his grandfather.
Scroll down to view videos from commencement ceremonies.
University News Press Release Students