Lincoln University of Missouri Recognizes Top Academic Students During 2022 Honors Convocation
Lincoln University
|
April 22nd, 2022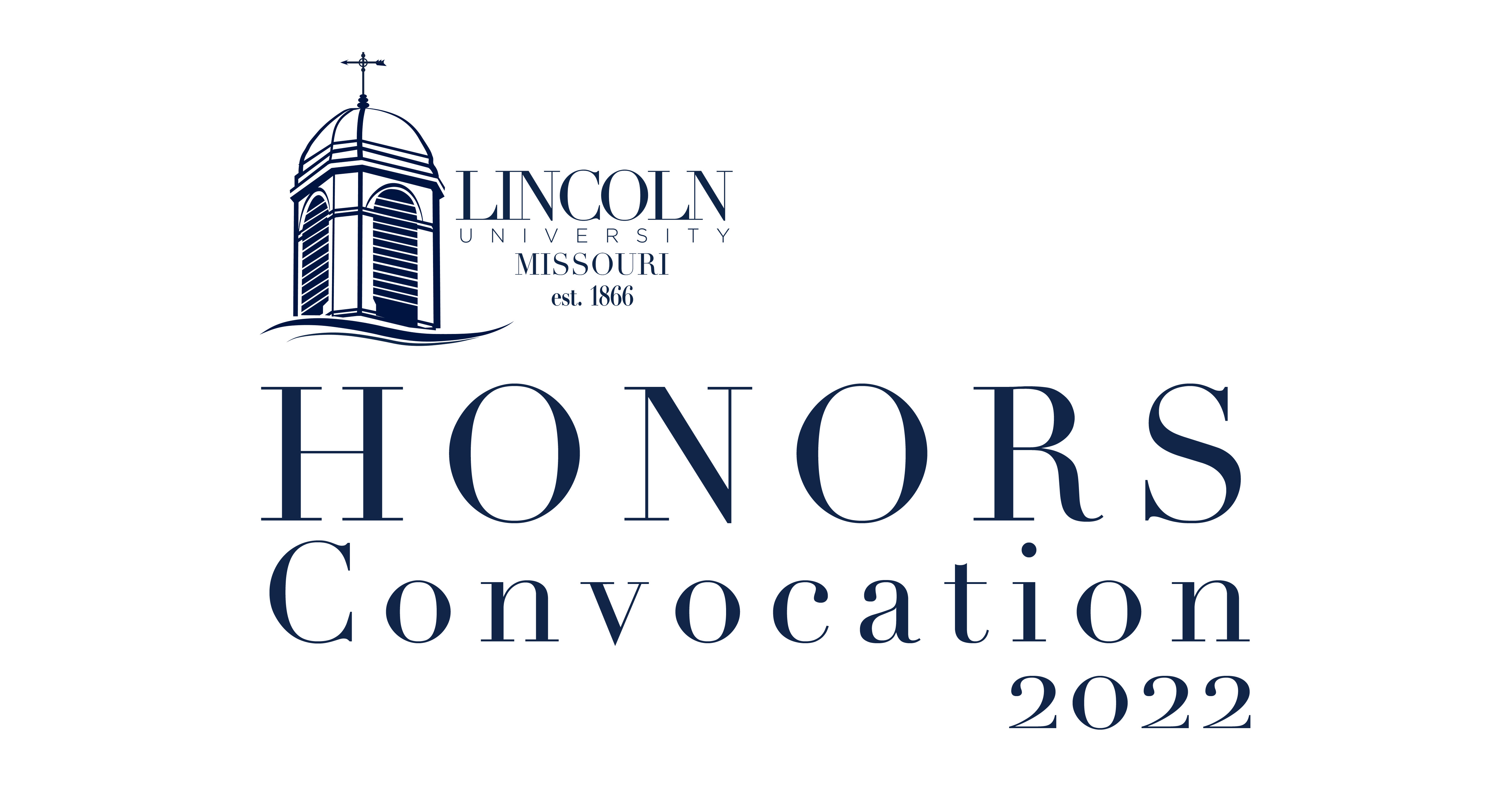 Lincoln University of Missouri (LU) students, faculty, staff, family and friends celebrated the achievements of the university's top academic students at the 2022 Honors Convocation at 11 a.m. on April 21 in Richardson Fine Arts Auditorium on the LU campus.
Held annually in the spring, the Honors Convocation recognizes students' top academic achievements of the year. Each school and department honors Lincoln's best and brightest for their work and awards scholarships to encourage and support students as they continue fulfilling their academic mission at Lincoln.
During the convocation, on behalf of the LU Board of Curators, Board President Victor Pasley recognized the students' drive for excellence and willingness to work hard. "Becoming an honors student is first and foremost a personal choice, not an inherit trait," he said. "You are Lincoln's best and brightest and very deserving of the honors you are receiving."
LU President Dr. John Moseley also offered his congratulations and recognized LU faculty and staff, plus friends and family, for supporting the honors students' achievements, noting that they didn't get to this point alone.
He also recognized the students for elevating the level of achievement for their peers. "Today we recognize you for making excellence the norm," Dr. Moseley said in his address. "Excellence has to be the norm and not the exception."
Octavia Ailsworth, Lincoln University Class of 2023, served as the featured convocation speaker. From Memphis, Tennessee, Ailsworth is currently pursuing a B.S. in Chemistry with a minor in Mathematics. In her address, she shared her internship experience at Vanderbilt Medical Center in Nashville, hosted by the Hudson Lab of Nephrology and Hypertension, and how she has found success at Lincoln by focusing on her purpose and through the support of her friends, organizations such as the National Association of Colored Women's Clubs, and faculty and staff.
"Lincoln has helped me grow personally and professionally," Ailsworth said. "I would not have had this experience if not for my professors."
She encouraged her fellow students to have a fearless mindset. "Failures and obstacles are steppingstones on the way to success," she said. "In life, we grow when we don't back down from our fears."
After graduation, Ailsworth plans to attend medical school to become a nephrologist and help fight against health disparities. She also aspires to launch a nonprofit organization that provides STEM exposure to young students.
View the 2022 LU Honors Convocation below. A list of the honorees is available online.
Offering more than 35 different degree programs for associate, undergraduate and graduate degrees, Lincoln University is known for a supportive academic environment, including academic coaching and small class sizes to ensure students receive personalized attention and support. Lincoln also offers flat-rate tuition, financial aid and scholarship support to help students succeed.
For more information on academic life at Lincoln University, please visit https://www.lincolnu.edu/web/academics/academics.
Lincoln University of Missouri is a historically Black, 1890 land-grant, public university that provides excellent educational opportunities to a diverse population within a nurturing, student-centered environment. Lincoln is known for its innovative undergraduate and graduate programs in agriculture, business administration, criminal justice, elementary education, nursing, business administration, guidance and counseling, and natural science. Located in Jefferson City, Missouri, Lincoln University was founded in 1866 by the men of the 62nd and 65th United States Colored Infantries and their white officers for the benefit of freed African Americans. The university boasts an exciting residential life and a full slate of NCAA Division II athletics.