Lincoln University of Missouri to Celebrate Class of 2022 Commencement May 6-7
Lincoln University
|
April 11th, 2022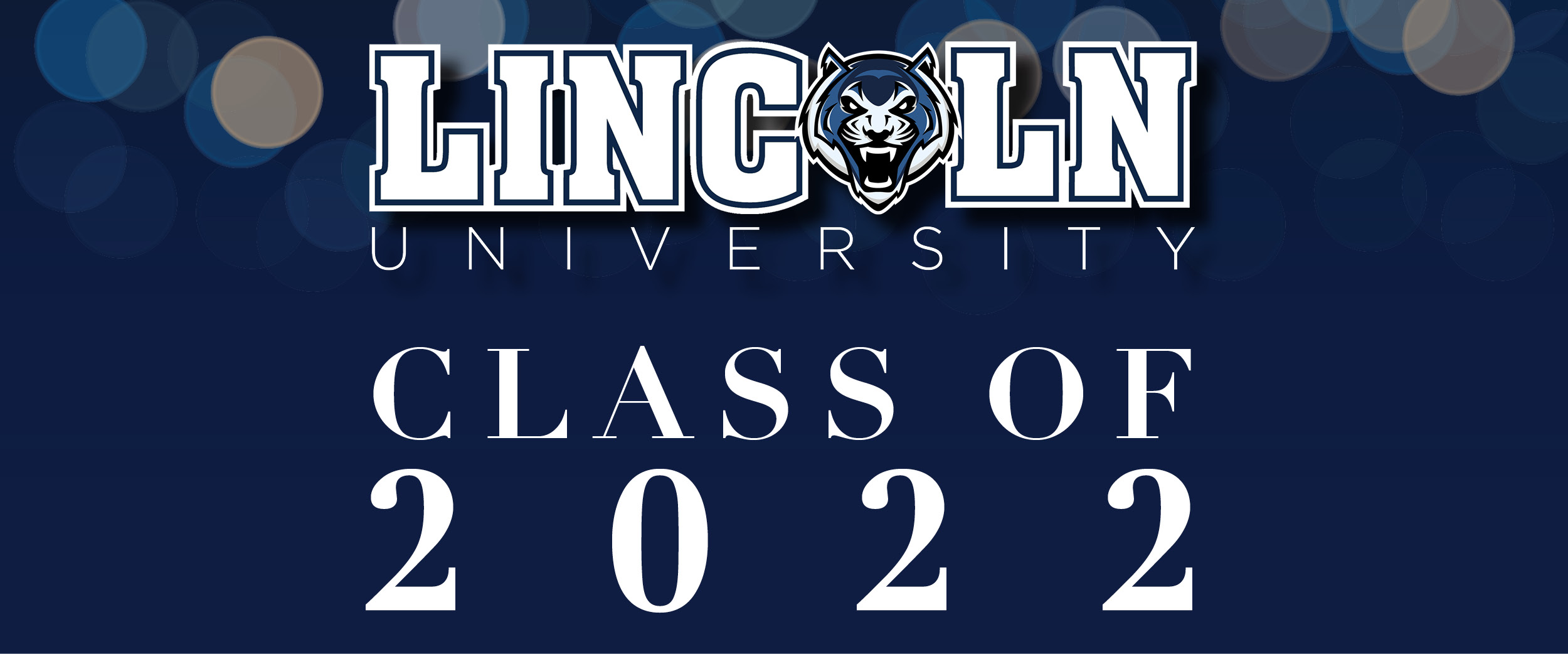 Lincoln University of Missouri will celebrate commencement for the Class of 2022 on Friday, May 6 and Saturday, May 7, 2022. Divided by school, all commencement ceremonies will take place in Mitchell Auditorium in Richardson Fine Arts Center (710 E. Dunklin St.) on Lincoln's campus in Jefferson City, Missouri. Attendance at the ceremonies is limited; each graduate will receive 10 armbands to share with friends and family.
Commencement events start on Friday, May 6 with the Lincoln Reserve Officers' Training Corps (ROTC) commissioning ceremony at 10 a.m., followed by the School of Education commencement at 1 p.m. At 4 p.m. the Lincoln University School of Nursing will hold its pinning ceremony, an initiation for its BSN graduates into the nursing profession, followed by the School of Nursing commencement at 7 p.m.
On Saturday, May 7, the School of Business commencement will kick-off the day's ceremonies at 9 a.m., followed by commencement for the graduates of the Department of Social and Behavioral Sciences at 12 p.m. and commencement for graduates of the Departments of Agricultural and Environmental Sciences, Humanities and Communications, and Science, Technology, and Mathematics at 3 p.m.
Doors to Richardson Fine Arts Center will open one hour before the start of each ceremony. Parking for graduates will be available at Martin Luther King Hall. Public parking will be available at Eliff Hall (709 E. Dunklin), Jason Gym (809 Lafayette) or behind Richardson Auditorium. A campus map and directions are available at lincolnu.edu.
Face coverings are encouraged but currently not required in indoor public spaces at Lincoln University. Lincoln asks guests and graduates to respect campus COVID protocols and CDC guidelines while on campus.
Livestreaming will be available via https://www.lincolnu.edu/live-stream.  
Lincoln graduates may pick up armbands for up to 10 guests each after April 7 in 206 Young Hall. Each graduate must present his or her student ID to claim guest armbands. Graduates may pick up armbands at the call window on commencement day, but early pick-up at Young Hall is recommended to avoid confusion at the ceremony.
More commencement information is available for graduates online: https://www.lincolnu.edu/web/office-of-the-registrar/graduation.