SPECIAL GUEST: Judge Ransom Speaks to LU Political Science Class
Lincoln University
|
April 11th, 2022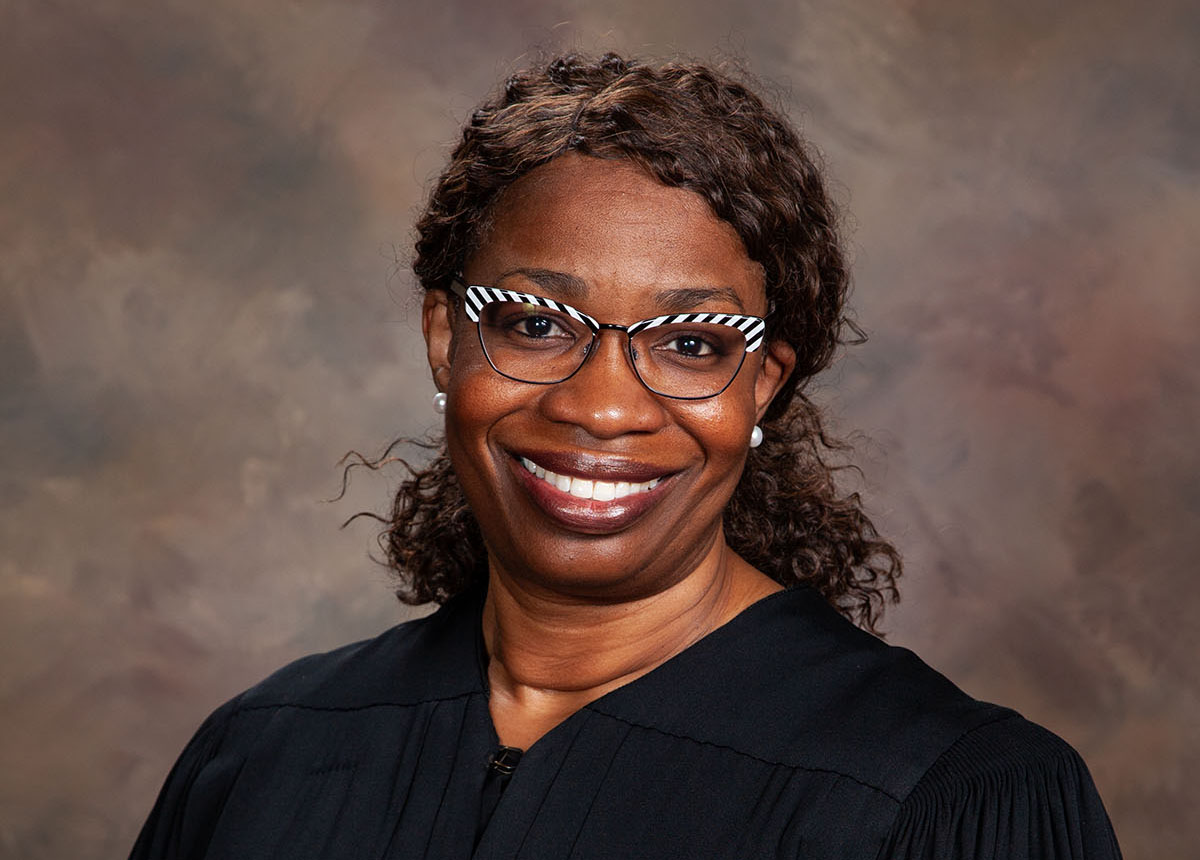 On April 11, Lincoln Political Science students enjoyed a special guest lecture by Judge Robin Ransom, the first Black woman appointed to the Missouri Supreme Court.
Judge Ransom presented to PSC 204 American State and Local Government class on 4/11/22. This class is taught by Dr. Brian Norris, Ph.D., Associate Professor of Political Science, Department of Social and Behavioral Sciences.
Ransom grew up in North St. Louis. She graduated from Douglass College-Rutgers University in 1988 with a Bachelor of Arts in political science and sociology. She received her law degree from the University of Missouri in 1991. After six years as a family court commissioner in St. Louis, Gov. Matt Blunt appointed her as circuit judge in 2008, and Gov. Mike Parson selected her for the Missouri Court of Appeals in 2019. She was appointment to the Missouri Supreme Court in May 2021.
In the 200 years of Missouri's statehood, two Black judges, both men, have served on the Missouri Supreme Court. Ransom is the state's third Black judge and the first Black woman in this position. Along with Chief Justice George W. Draper III, Ransom is currently the second Black judge on the seven-member court.
Ransom replaced Judge Laura Denvir Stith who retired in March 2021. Under the provisions of the Missouri Nonpartisan Court Plan, Ransom will be on the November 2022 ballot for a retention vote. If she receives a majority vote, she will serve a 12-year term on the Supreme Court.
Ransom has previous experience as a public defender, a staff attorney and a prosecutor for the St. Louis County Family Court.
Ransom's guest lecture was a wonderful learning opportunity for Lincoln Political Science students. The LU Political Science program develops student writing, critical thinking and public speaking skills. LU Political Science faculty are student-centered in their approach to teaching and mentoring, and they provide an individualized educational experience.
LU's close proximity to the Missouri Capitol makes the university an excellent choice for those seeking careers in politics or public service. Students can benefit from internship opportunities and guest speakers.
For more information about enrolling in Lincoln, please contact Admissions@lincolnu.edu or apply now. For more information about the political science program, please contact Dr. Norris via email at norrisb@lincolnu.edu.