LU Day -- Kansas City Set for April 30
Lincoln University
|
April 5th, 2022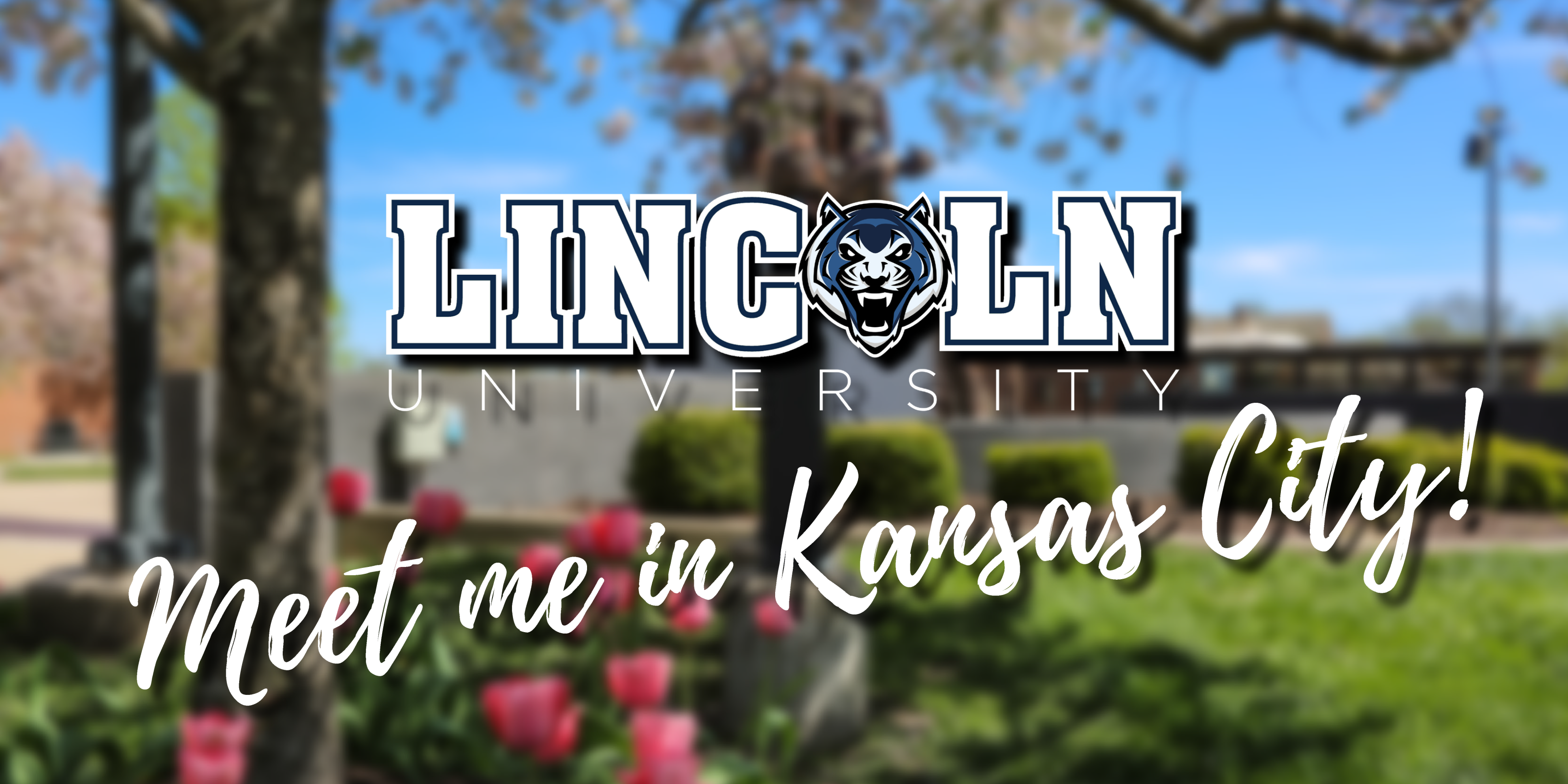 We're headed to Kansas City! Lincoln University will be at the City of Fountains in April to showcase the opportunities of Missouri's premier historically Black university -- a high quality, affordable education in central Missouri.
All are invited to Morningstar Youth & Family Life Center from 10 a.m. to 1 p.m. on April 30. Lincoln University Day -- Kansas City is open to area high school juniors and seniors as well as community college students. Parents, alumni, public school administrators and community leaders are also welcome. Located in Jefferson City, Lincoln is only a two-hour drive from Kansas City and has a strong legacy of graduates from the area.
For more than 155 years, the Lincoln University community has found power together, rising to help students succeed. Diversity, respect and support for others is at the core of the Lincoln University experience. As one of the oldest historically Black colleges and universities in the United States, Lincoln thrives as a campus where students of all races, backgrounds and circumstances come together to learn and grow in an open, welcoming environment.
Lincoln offers:
Affordable tuition.
Competitive, full-ride and other scholarships for qualified freshmen and transfer students.
Small classes, individualized attention.
Academic resources and support services.
Top facilities and laboratories.
Online courses in some programs.
Diverse, qualified, dedicated faculty with real-world expertise.
Opportunities for hands-on research experience and internships.
A dynamic residential life and exciting athletics.
School representatives will be on hand at LU Day -- Kansas City to answer questions and highlight the value of a Lincoln University education with information on degree programs, support services, campus life and student activities.
The college fair setup will include booths staffed by:
Admissions
Financial Aid (learn about scholarships!)
Student Accounts
Student Success
Departmental representatives from the university's most popular academic programs, including nursing and business programs
ROTC
The Lincoln University Band and drum line will also perform.
University leaders in attendance will include:
Lincoln University President John Moseley
Jennifer Benne, Vice President for Academic Affairs and Provost
Zakiya Brown, Dean of Student Success
Darius Watson, Dean of Enrollment Management
Kevin Wilson, Vice President for Advancement, Athletics and Campus Recreation
Sunder Balasubramanian, Dean of the College of Arts and Sciences
Majed El-Dweik, Dean of the College of Agriculture, Environmental and Human Sciences
Ann McSwain, Dean of the College of Professional Studies
Student Government Association representatives Curtis Burton and Stacy Landis
Morningstar Youth & Family Life Center is located at 2525 E. 27th St., at the corner of 27th Street and Prospect Avenue in Kansas City. Doors open at 10 a.m. on April 30. This event is free and open to the public.