Lincoln University of Missouri Receives $20,000 Grow with Google Program Grant to Help Black College Students with Career Readiness
Lincoln University
|
March 28th, 2022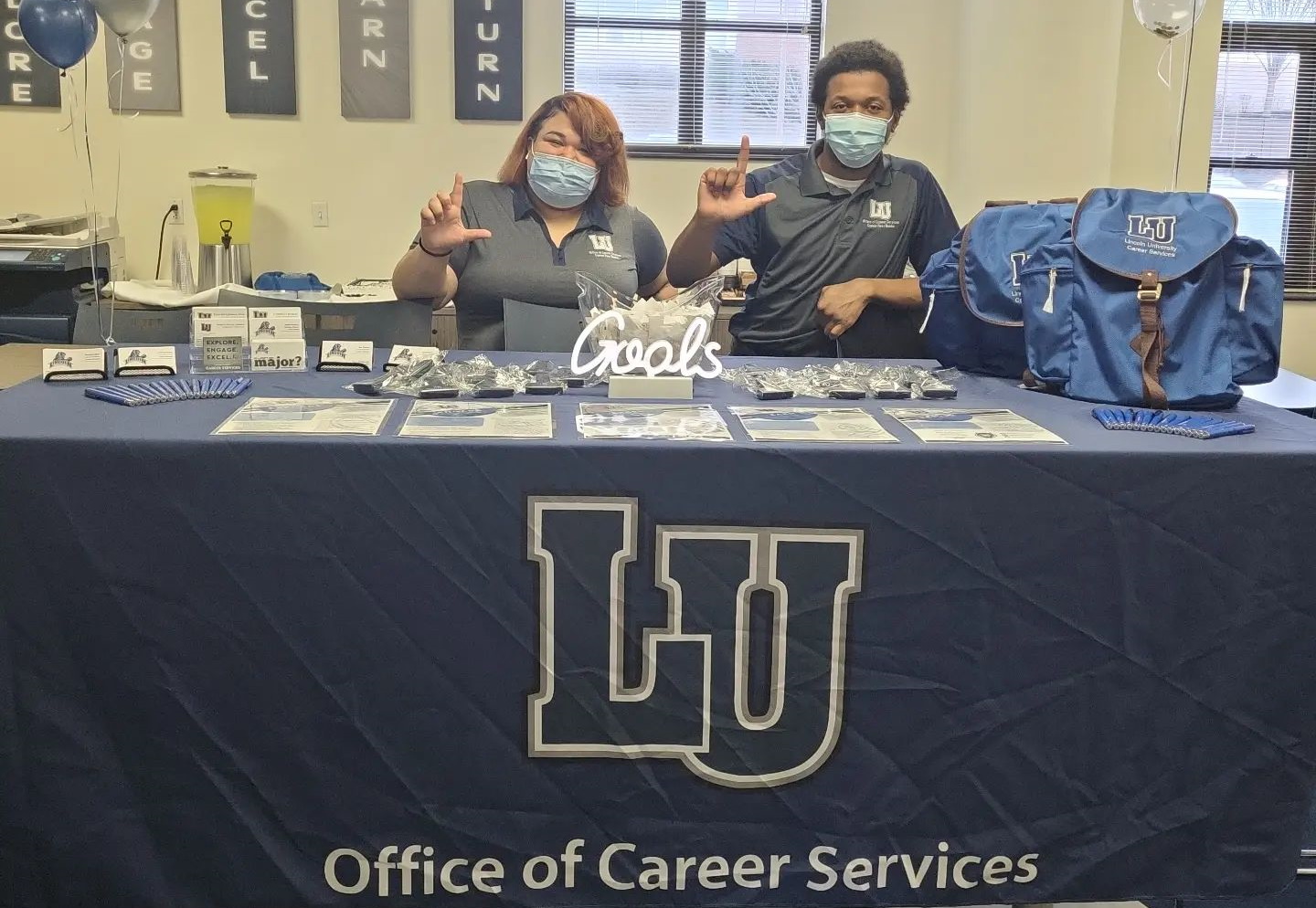 Lincoln University of Missouri is the recipient of a $20,000 grant thanks to the Grow with Google Historically Black Colleges and Universities (HBCU) Career Readiness Program, a partnership program between Google and the Thurgood Marshall College Fund. The grant program is designed to unlock opportunities for growth by helping Black college students develop the digital skills necessary to gain internships and jobs that lead to successful careers.
"Lincoln University values partners like Google and TMCF that invest in the digital skills our students need to secure a valuable career in today's market and world climate," says Dr. John B. Moseley, Lincoln University-Missouri president. "The Lincoln Grow with Google program and real-world internship experiences will prepare our students for a career beyond Lincoln. We are looking forward to seeing our students Grow with Google."
Grow with Google has trained more than 5 million Americans on digital skills to promote career growth since it launched in 2017. At Lincoln, the $20,000 Grow with Google grant is going toward internships for students, including free training, tools and access to industry expertise. Program curriculum includes online classes and workshops, hands-on activities to master skills and follow-up discussions with peers and career counselors.
"Young adults should have the opportunity to learn digital skills for today's jobs," said Tia McLaurin, Community Engagement Manager, Google. "We're proud to work with the Thurgood Marshall College Fund to bring the Grow with Google HBCU Career Readiness Program to Lincoln University to help more students prepare for the workforce."
The university spent an additional $50,000 from Title III funds for the renovation of the Career Services office space, which occurred from May to September of last year, to support student needs.
"With the help of this funding, we were able to 'flip' our center to become a career studio where students can receive on-demand support from trained career peer mentors," says Beth Jordan, director of Lincoln University Career Services. "In addition to updating our space, we also updated our technology, allowing students to work on resumes, job searches, etc. within our office."
Since the Grow with Google HBCU Career Readiness Program began, Google has committed $1 million to HBCUs across the country.
Lincoln University of Missouri is a historically Black, 1890 land-grant, public university that provides excellent educational opportunities to a diverse population within a nurturing, student-centered environment. Lincoln is known for its innovative undergraduate and graduate programs in agriculture, business administration, criminal justice, elementary education, nursing, business administration, guidance and counseling, and natural science. Located in Jefferson City, Missouri, Lincoln University was founded in 1866 by the men of the 62nd and 65th United States Colored Infantries and their white officers for the benefit of freed African Americans. The university boasts an exciting residential life and a full slate of NCAA Division II athletics.