Tommesha Wiggins '23 Scores Valuable Experience in Pilot Internship Program
Lincoln University
|
February 24th, 2022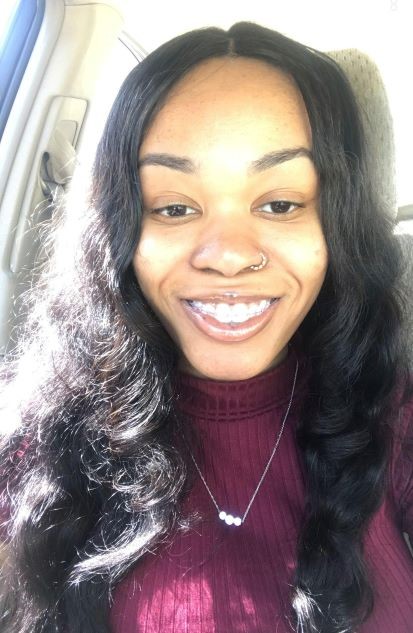 A junior from Jefferson City, Tommesha Wiggins found an assortment of positive experiences during her internship at The Missouri Bar that will help the computer information systems major when she receives her degree in 2023.
"The internship was centered around what I was interested in," she says. Highlights of her time at the state bar association included:
- Learning what to expect for a job interview, practicing interviewing skills and becoming more outspoken.
- Understanding the responsibilities of an information technology department with tasks such as handling phishing emails, installing Windows 11, creating a database and learning about stored procedures.
- Developing a computer application from scratch.
- Getting her own office and working in a friendly and peaceful environment.
"My biggest fear when starting my internship was that I was going to have to work with people who didn't care," Wiggins says. "My experience was the opposite. Everyone made me feel welcome. When I first started, my supervisor, Jason Cecil, told me that he wanted me to try to figure out how to carry out a task on my own first and ask for help if I couldn't figure it out. I was terrified because I didn't want to make any mistakes, but this method strengthened my problem-solving skills and confidence. Eventually, I didn't feel like I was walking on eggshells anymore and stopped doubting myself."
The Community Internship Program has confirmed the wisdom of Wiggins' college choice for her. "I chose to attend Lincoln because I felt it was the best place to gather the tools I need to become successful," she says. "The school offers classes that I know will help build the foundation of my career. Smaller classes make it easier to get to know the teacher and my classmates, and learning is easier because the professors can take more time with each of us. They always make it known that they are here to help."