Lincoln University Set to Honor New Graduates of Law Enforcement Training Academy
Lincoln University
|
December 14th, 2021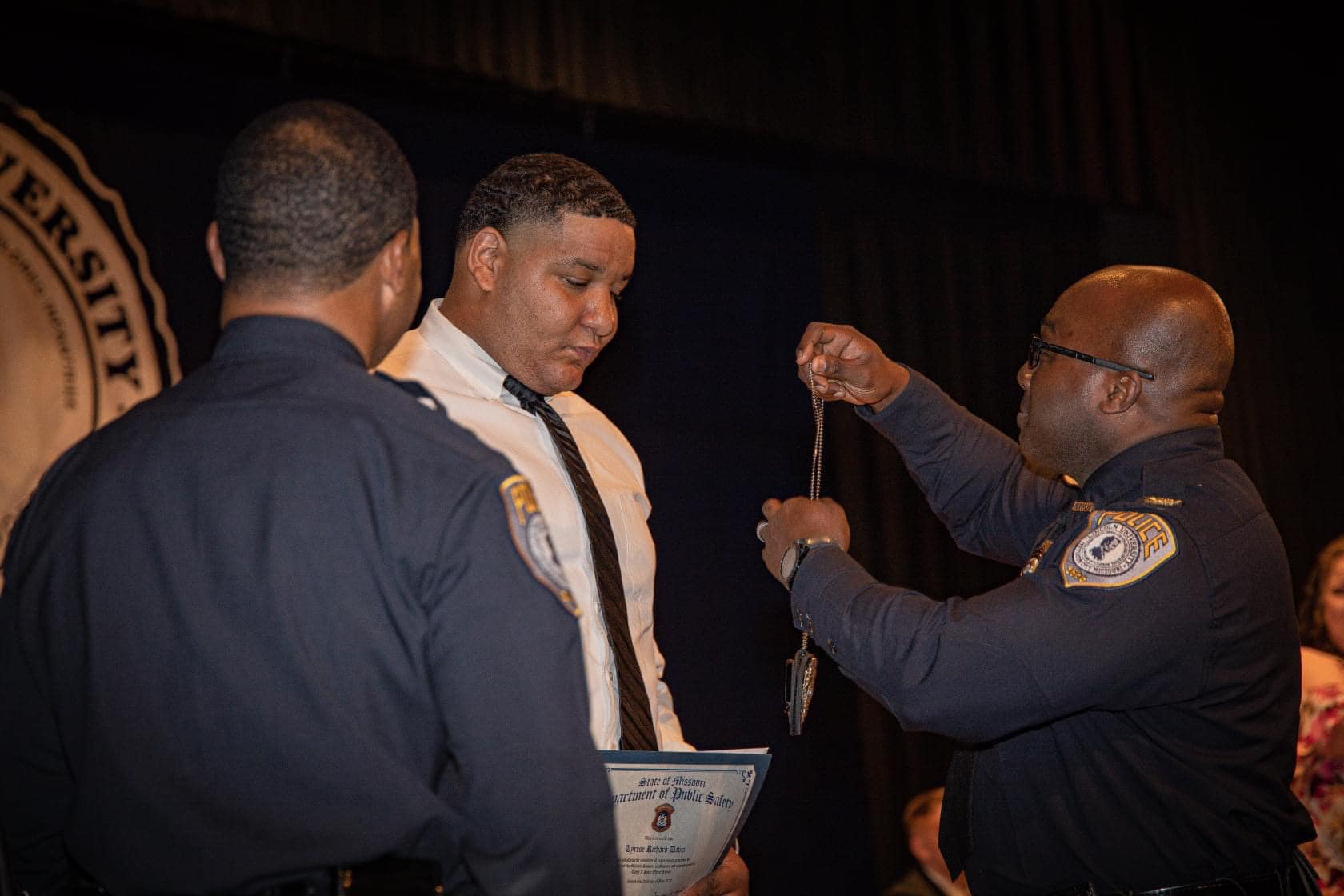 Family and friends are invited to celebrate with the five new graduates of the Lincoln University Law Enforcement Training Academy (LULETA) at a Dec. 16 ceremony in Thomas Pawley Theater on the LU campus.
The group is the second class to graduate from the academy. They began their training on Aug. 16 and completed the four-month program in December. Class members came to Lincoln from a variety of hometowns, Jefferson City, Kansas City, Chicago and Magnolia, Arkansas, to attend the academy.
Graduates are:
Alexander Jackson Griggs
Bailey Scott Johnmeyer
Brianna Amber Marie Johnson
Danielle Pearl Skiles
Maxx Charles Walker
Lincoln is the first and only historically Black college and university (HBCU) to house its own police academy. Launched in 2021, LULETA has received national recognition and praise for its focus on recruiting and training minority law enforcement officers.
The December 2021 graduates have earned high praise for their hard work from Academy Director Gary Hill. "Their professionalism and tenacity in completing the program shows that they are ready to deal with whatever comes their way," says Hill about the graduates.
As they enter their new profession, Hill says, the new officers will undergo about three months of agency-specific field training where they are hired before they will be ready for the streets.
"Our goal is to train community members to be law enforcement officers to solve problems in our communities throughout the state," Hill says. "I truly believe that all the academies will continue to produce well-trained officers to fill vacancies, but it is up to each law enforcement agency and community to give the officer a feeling of appreciation and support to make them stay in law enforcement."
The ceremony begins at 6 p.m. on Thursday, Dec. 16. Pawley Theater is located on the ground floor of Martin Luther King Hall, 812 E. Dunklin St. in Jefferson City. The event will be livestreamed via Lincoln's Facebook page.