Anthropology 498: New Museum Studies course
Lincoln University
|
December 3rd, 2021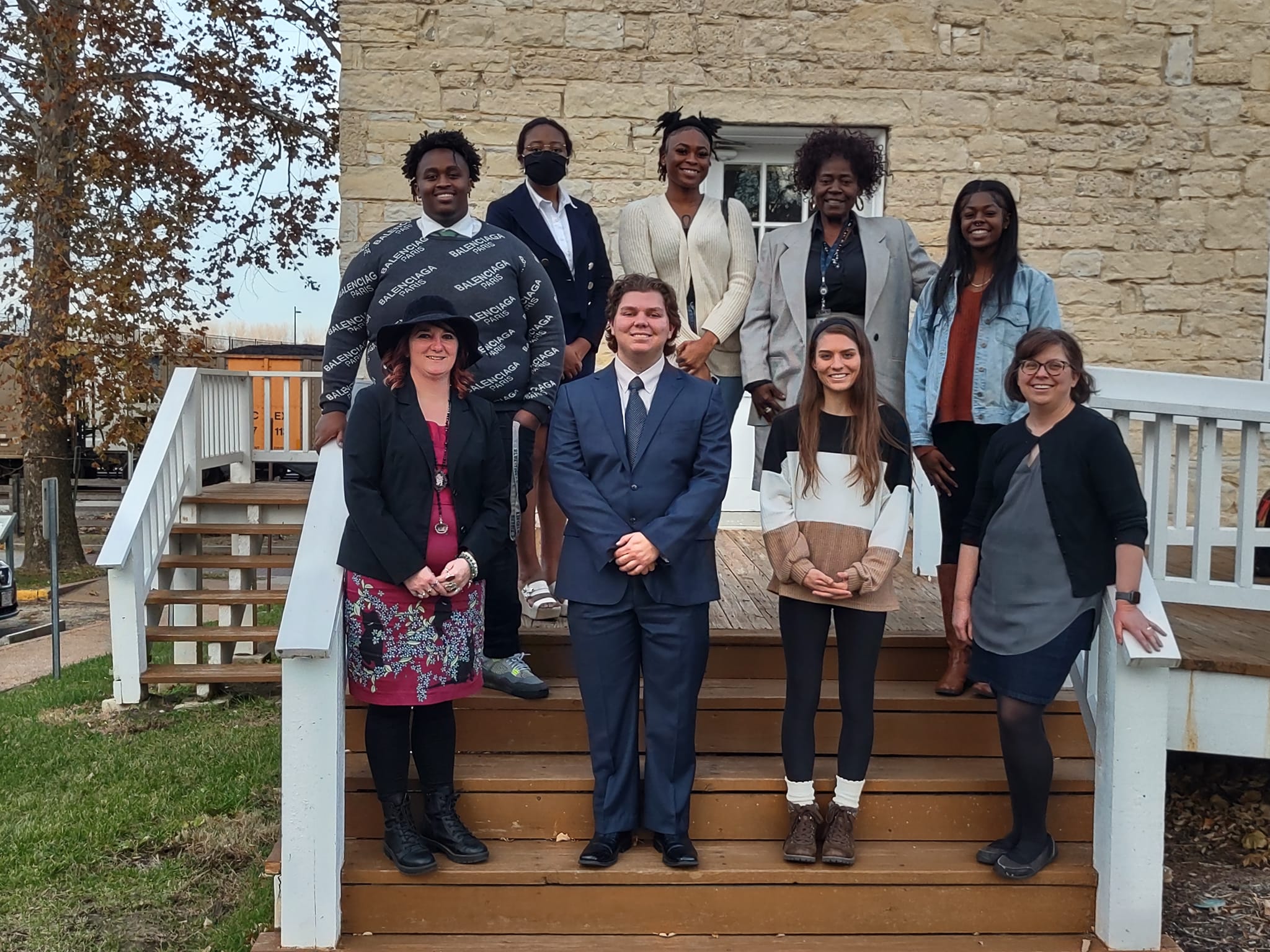 The New Anthropology 498: A new Museum Studies course was conceived as a collaborative project by former Missouri State Museum Assistant Director, Jamie Henry, who brought the project to the attention of Assistant Professor of Anthropology & Sociology, Dr. Christine E. Boston.
With the assistance of Lincoln University faculty members, Dr. Darius Watson and Dr. Brian Norris, and Missouri State Museum staff members, Sophie Grus and Missouri State Museum Director, Tiffany Patterson, the Museum Studies course was ultimately conceived and implemented.
Over the Fall 2021 semester, students from Sociology, English, Political Science, History, and Psychology were provided an in-workplace educational experience in which students learned about the museum studies profession by working with Patterson and Boston. They were responsible for redesigning of the current Missouri Black History cases by selecting new Missouri Black History subject matter of their choice to have on exhibit. They spent the semester conducting research and composing the exhibit text, locating artifacts and images, and presenting their work to the actual Missouri State Museum Board.
It is anticipated that student projects will be unveiled in 2022. Help us congratulate these fine students on their work and studies!