Holiday Celebration Planned for LU Women's "Hey Friend ... Let's Talk" Series
Lincoln University
|
November 29th, 2021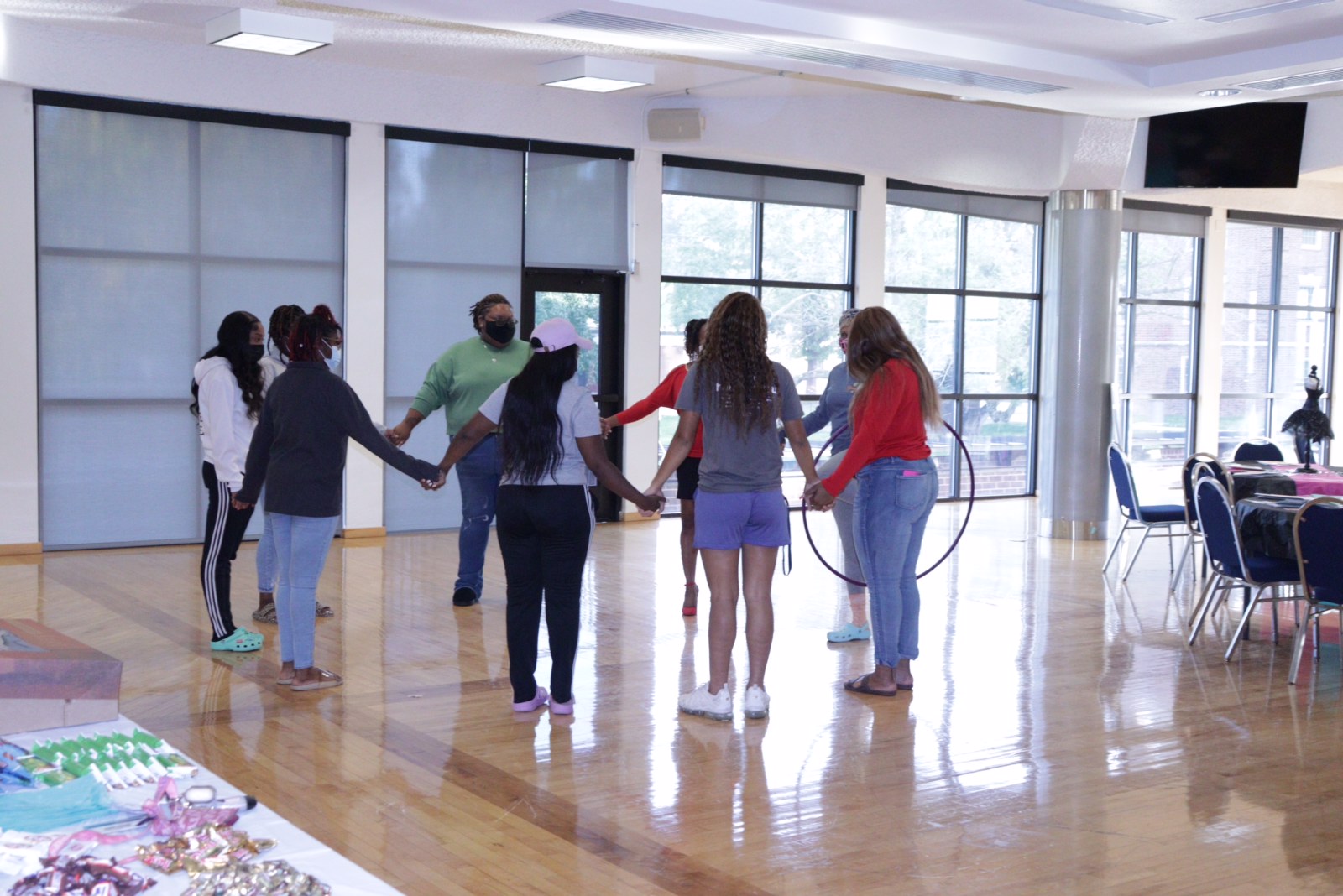 Calling all Blue Tiger women! Join us Dec. 3 for a holiday party to celebrate you.
Lincoln University of Missouri has launched "Hey Friend ... Let's Talk," a series that connects women of all backgrounds, races and ages to celebrate their uniqueness and share their experiences. 
"Women receive a number of messages from the world, messages about how to present themselves in society, how to show up, what to say and not say, and even what to wear," said Bianca Holley, residence hall director and student conduct officer who created this new event series at Lincoln. "We saw a need and opportunity to empower women at LU. As women, we have to make sure we are celebrating, leaning on and learning from one other, truly harnessing the power of being together."
The series, created by Lincoln residence hall director and Student Conduct Officer Bianca Holley, comprises monthly events that unite a panel of Lincoln staff and students for open and honest conversation relating to timely themes. The most recent event, held Tuesday, Nov. 9, celebrated Friendsgiving (Thanksgiving-style gathering with friends) where attendees sported autumn hues. The next event, which will celebrate the holidays and the end of the year, will be held on Friday, Dec. 3, from 6-8 p.m. in Scruggs University Center Ballroom. Wear your ugly holiday sweaters and bring your journals!
Examples of activities at "Hey Friend ... Let's Talk" events include the following:
Mirror affirmations: Each person was given a phrase or statement when they entered the event. We took turns having each one stand before the mirror and share something from the statement, affirming their true identity and releasing anything negative. 
Journal Talk: Participants write in journals. They may keep their writing private; they not asked to share their thoughts openly from their journals.
Photos below from the Oct. 2021 "Hey Friend ... Let's Talk" event.