State and Federal Safety and Security Officials Share Insight During Lincoln University of Missouri Public Safety Career Day
Lincoln University
|
April 28th, 2022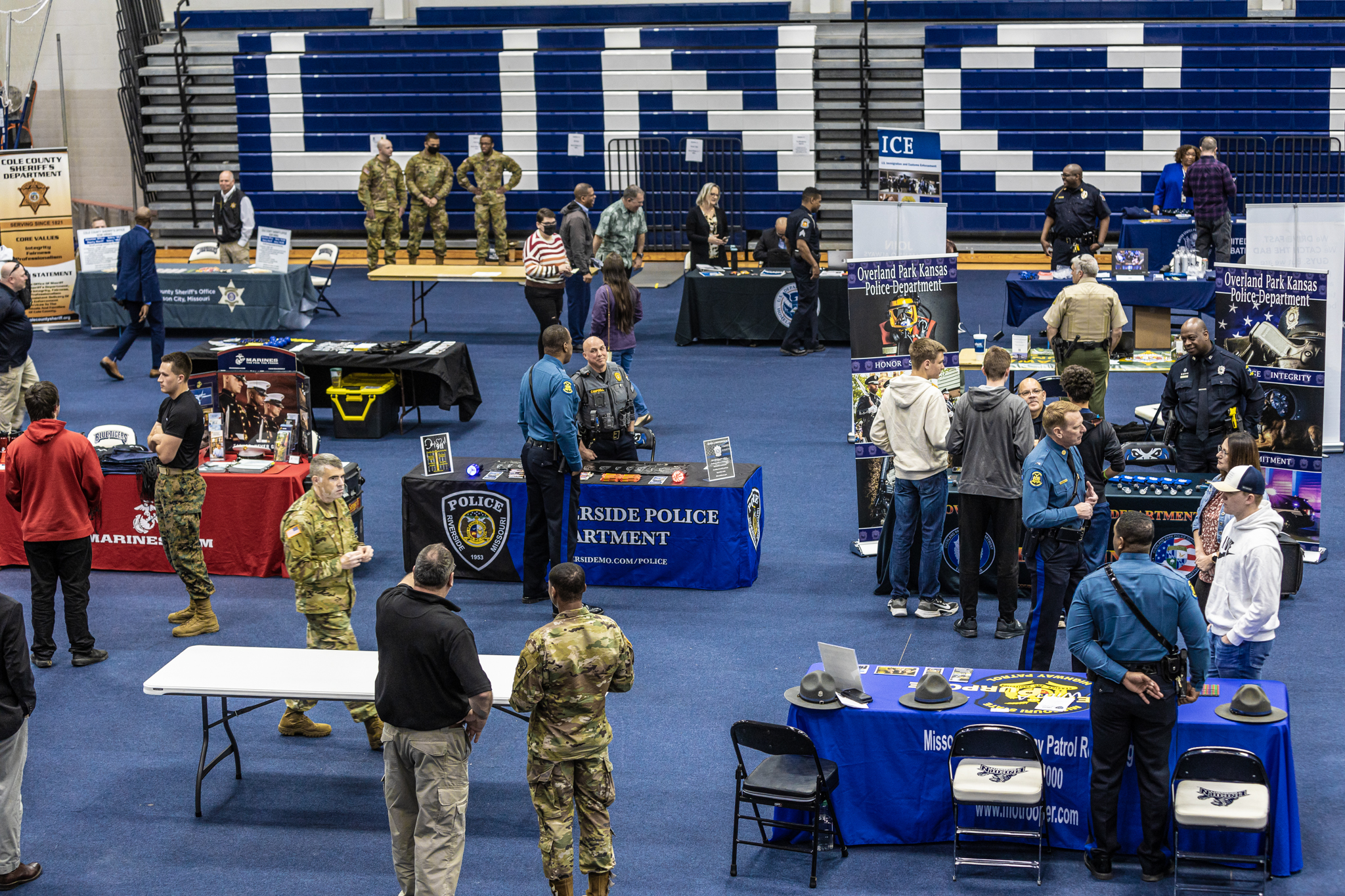 Bringing public safety and a call for community engagement to the forefront, Lincoln University hosted Public Safety Career Day on campus April 14. The event, which was open to the public, featured a daylong Public Safety Career Expo and an afternoon panel discussion on security challenges in Missouri for the next decade.
Featured speakers for the event included Col. Stephen Ruth of the Army Cadet Command Strategic Officer Recruiting Detachment, LU Police Chief Gary Hill and Kansas City FBI Special Agent in Charge Charles A. Dayoub. The afternoon panel discussion, titled "Security Challenges in Missouri for the Next Decade," featured Missouri Department of Public Safety Director Sandy Karsten, Missouri Office of Homeland Security Director Kylie Dickneite, Missouri Highway Patrol Superintendent Col. Eric Olson and Missouri National Guard Director of the Joint Staff Brig. Gen. Charles Hausman.
"Part of preparing for emergency response and management is looking forward and understanding not just the events in front of you but also the events on the horizon that you need to prepare for," LU Interim Dean of Admissions and Enrollment Dr. Darius Watson said in his introduction to the discussion.
Panelists covered their agencies' roles in preparing for and responding to a variety of public safety concerns, including natural disasters, extremism, gun violence, cybersecurity and health safety. Although each panelist discussed the importance of recruiting the right people for the job, they also emphasized how public safety involves everyone.
"It's a team sport," says Missouri National Guard Director of the Joint Staff Brig. Gen. Charles Hausman. "No matter where somebody's at, if they're in academia, their community, if they're outside on a public safety team, we need that engagement and that willingness to step up and volunteer or join one of these organizations.
"We all need good talent," he continues, "but the big takeaway is, there are some really challenging and weighty issues that we've talked about today that pose some challenging and difficult problems, and we need great folks that are willing to jump in and assist us with getting after that. And you can do that in many different ways, but the key is you have to be involved."
Sandy Karsten, director of the Missouri Department of Public Safety, agrees that engagement is key.
"We're a varied department as state governments vary, and there's a place for everyone to serve," she says. "We need good people in the future. We need public servants who are willing to subordinate their needs for the needs of the greater good."
For more information on Public Safety Career Day, contact Darius Watson at 573-681-5216 or WatsonD@lincolnu.edu. For military or security-specific inquiries, contact Lt. Col. Nick Bell, head of the LU military science department, at 573-681-5350 or 573-587-1544 or BellN@lincolnu.edu. 
The Q&A event was live streamed on LU's Facebook page and can be viewed below.