Keep the Fervor: Founders' Day 2022 Reminds Lincoln University to Uphold the Founders' Vision and Fulfill the Mission
Lincoln University
|
February 28th, 2022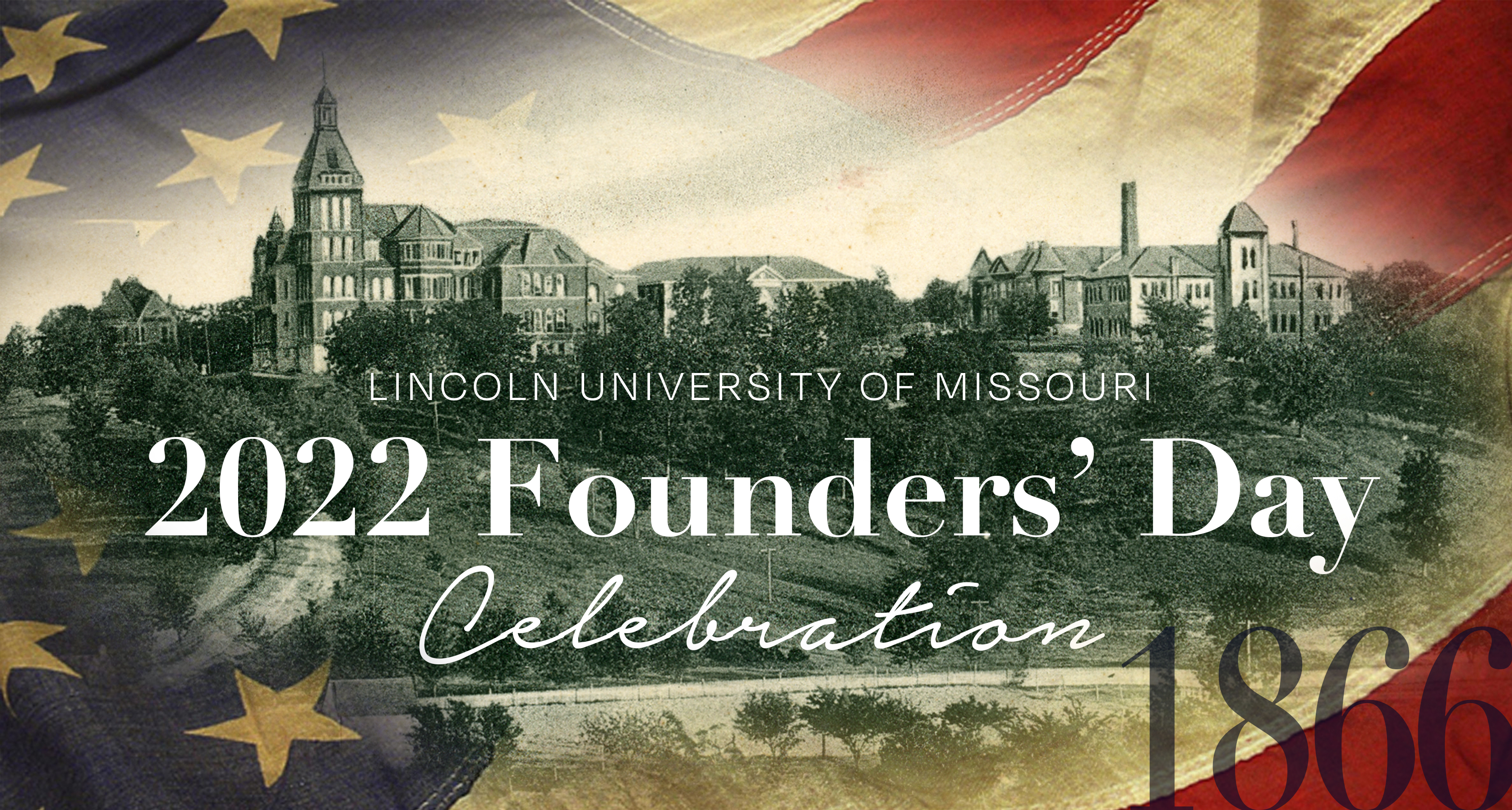 At the end of the Civil War, the soldiers of the 62nd and 65th U.S. Colored Infantries fought to claim education, and through their struggle, they have changed the lives of thousands of Black Americans -- proud Lincoln University of Missouri alumni. More than 156 years later, those soldiers' mission -- Lincoln's mission -- remains, as emphasized by Carmen Fields '70 during her 2022 Founders' Day keynote address on Feb. 10 in Richardson Fine Arts Auditorium.
In her speech, Fields thanked Lincoln's founders for the foresight, sacrifice and focus on education that made Lincoln what it is today, and she encouraged students to "keep the same fervor of the founders."
"Don't minimize or erase this grand history or any stories of triumph and determination," she said. "For that reason I'm counting on you to keep that thirst for learning -- that motivated them -- burning in you."
An award-winning journalist and producer host of the long-running public affairs show Higher Ground on Boston's WHDH-TV, Fields earned a bachelor's degree in journalism from Lincoln in 1970, followed a master's degree in broadcast journalism from Boston University. She was also a Nieman Fellow at Harvard University. Her impressive career includes decades spent covering news in Boston, where she was a part of the Boston Globe's Pulitzer Prize-winning team covering Boston school desegregation.
In addition to Fields' address, Lincoln honored its founders with its annual laying of the wreath ceremony and recognized the Family of the Year, the Lewis family, whose ties to Lincoln date back nearly a century, from Pearley Poindexter in 1923 to his great-granddaughter Ja'Nae Wright's graduation in 2020.
"We bleed blue," says Wright's mother, Joanna Lewis, who graduated from Lincoln in 1995 with a degree in computer information systems and today works as a senior analyst for American Water.
"Once we graduate, the work at Lincoln shouldn't stop," Lewis continues. "Those who founded Lincoln University made sure we had an education. We must do the same for others. ... Lincoln changed my life, and I see it now changing my daughter's life."
The event was live streamed on LU's Facebook page and can be viewed below.
Support Lincoln's Founding Mission
Celebrate and join your Lincoln family in showing support for Lincoln's mission through a gift to our 1866 Founders' Day campaign. Pledge a monthly gift of $18.66 or make a one-time gift of $18.66, $186.60 or $1,866. Click to give today!