I AM 1866 Alumni Spotlight: Antonio Lewis '11
Lincoln University
|
February 22nd, 2022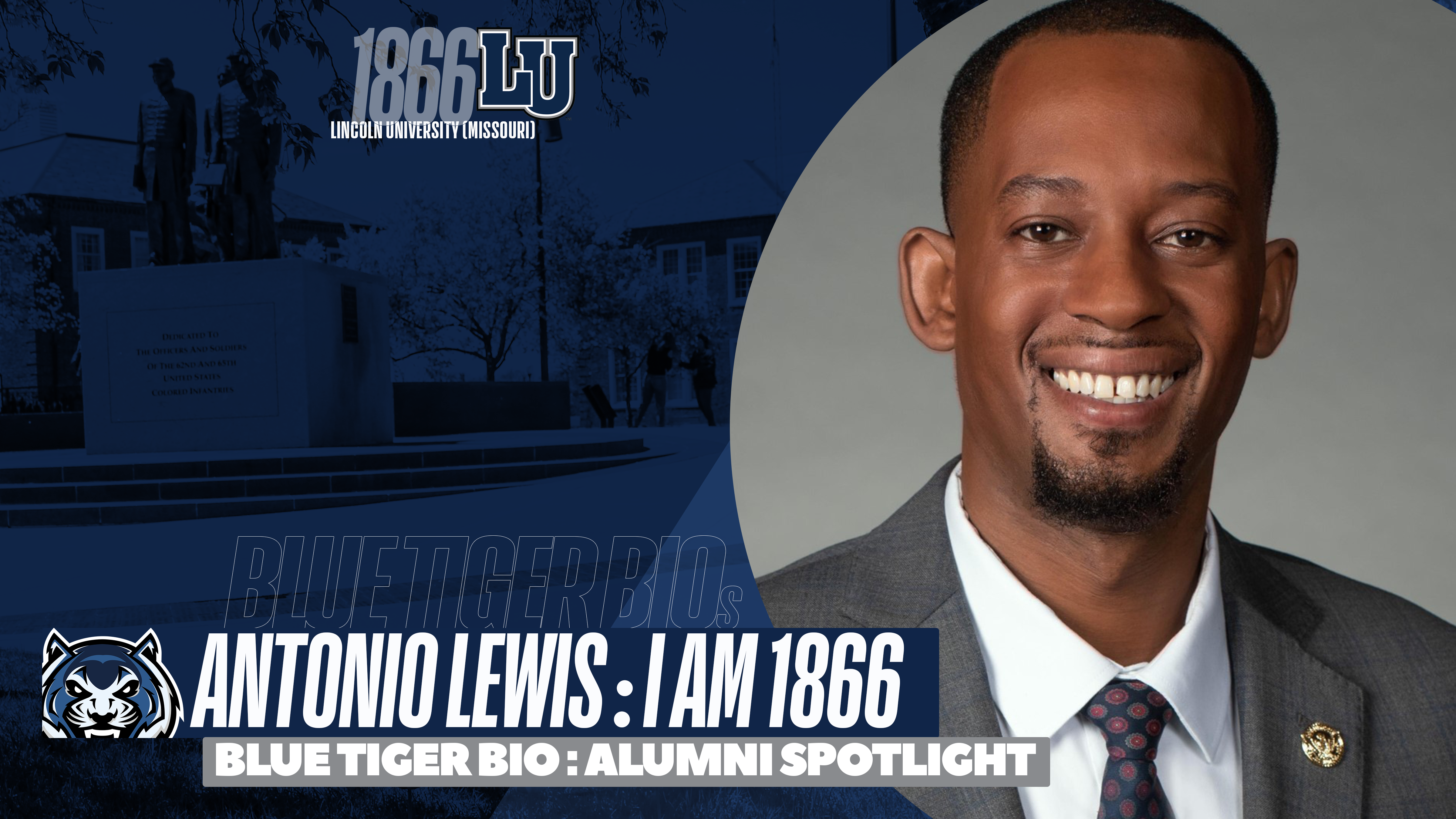 Antonio Lewis, a fifth-generation Atlanta resident, represents District 12 on the Atlanta City Council. After graduating with honors from South Atlanta High School and serving as class president and captain of the basketball team, he went on to intern in the office of Mayor Shirley Franklin and was soon awarded the Mayor's Youth Program Scholarship.
Lewis was raised by his grandmother after his mother was tragically killed when he was only three years old. This loss forever shaped his view of how impactful and essential it is to be involved in the community. This passion to positively impact his community lead Antonio to be awarded the "Outstanding Georgia Citizen" proclamation and garnered him the title of a "true son of Atlanta" in a profile by the New York Times.
After high school, Antonio continued his education at Lincoln University of Missouri, where he served as the student government president. His commitment to student service and leadership provided him the opportunity to become the first student to speak at the commencement ceremony in 30 years. He graduated in 2011 with a B.S. in political science.
After graduation, Antonio furthered his objectives of service by working diligently in Washington, D.C. under U.S. Representative Lacy Clay Jr. from Missouri's 5th District. While working there, he also worked closely with the Congressional Black Caucus, including late Representatives John Lewis of Atlanta and Elijah Cummings of Baltimore, to draw national attention to the issue of police brutality in Ferguson.
In 2012, Antonio joined the Barack Obama reelection campaign "Organizing for America," helping sign up over 6,000 people for health coverage in Atlanta through the Affordable Care Act.
Antonio's passion for addressing issues that working families face lead him to work in the labor movement for one of America's most powerful and politically engaged unions, AFSCME (American Federation for State, County, and Municipal Employees). While at AFSCME, Antonio tenaciously fought for the rights of workers on campaigns across the country.
Throughout these years, Antonio has remained a persistent voice for change in his community through his activism and mentorship. He has organized protests against injustices like the murder of his close friend Rayshard Brooks by police, worked with community artists to paint several murals, and many other impactful deeds throughout the city. He's also spoken at schools and mentored youth by coaching sports teams and conducting college tours with upcoming graduates.