Emergency Text Messaging System
Lincoln University will determine that there is a significant emergency or dangerous situation involving an immediate threat to the health or safety of students or employees on campus by utilizing LUPD personnel and/or other campus security personnel (i.e. Residence Hall Directors or Residence Hall Advisors, among others) to gather and relay information to the LUPD dispatch. The LUPD will inform the President's Office of any emergency or dangerous situation as soon as possible. 
Lincoln University will without delay and taking into account the safety of the community, determine the content of the notification and initiate the notification system, unless issuing a notification will, in the professional judgment of responsible authorities, compromise efforts to assist a victim or to contain, respond to or otherwise mitigate the emergency.  Notifications will be issued from the University Relations Office in cooperation with the Lincoln University Police Department and/or the President's Office. 
Lincoln University offers faculty staff and students the opportunity to sign up for the LU Emergency Text Messaging System.  
Get important information from Lincoln University sent as text messages directly to your mobile phone or other wireless devices.  
Please Note: Text messages may include information on other safety related university closings and early dismissals.   
For more information on Lincoln University Emergency Procedures and Policies  click here
The instructions on how to sign-up for the text messaging system are listed below (click on each step below to see visual illustrations for more info)
Instructions
Students or Staff/Faculty must first login to the portal.
If you have already logged in skip to Step 2 or after you log-in the screen should look similar to this: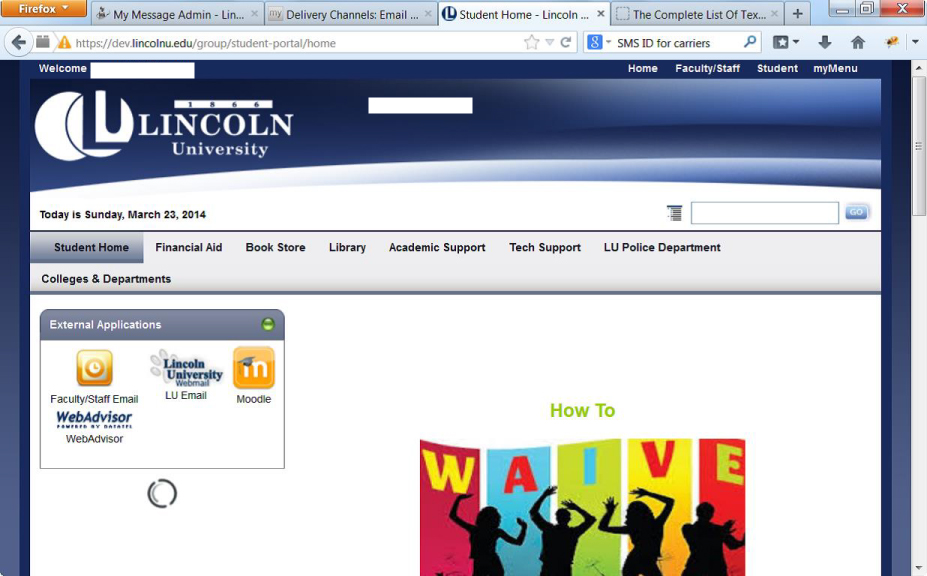 Click "Control Panel" on the top right hand side of the screen (the small white button on the top right side of the page)
The "Control Panel" button is the small white button on the top right (see the picture below)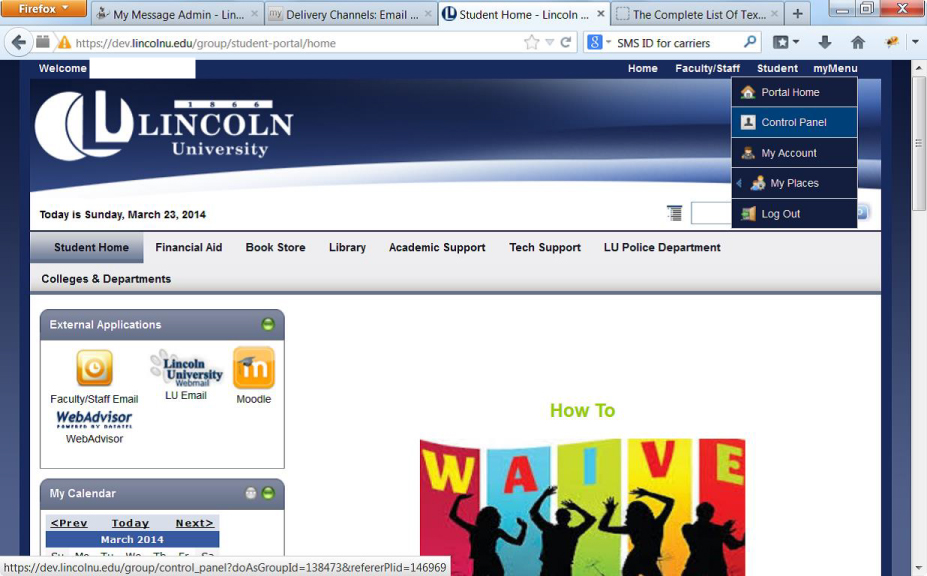 In the far left region of the portal you will see your name, click on the "My account" option (Under "Your Name")
"Your name" = "John Doe" in this example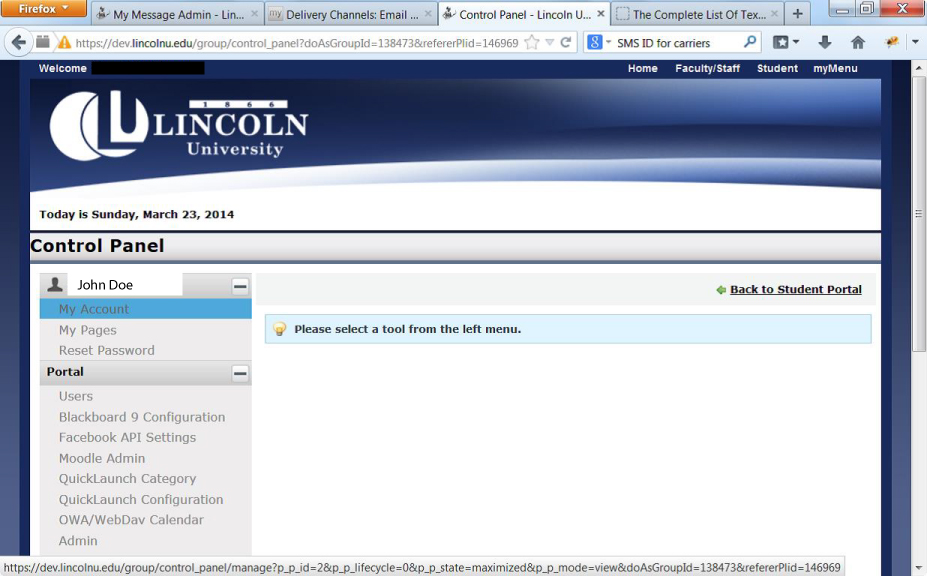 Under the "User Information" column on the right hand side of the screen, click the "SMS" tab (Under "Identificaiton")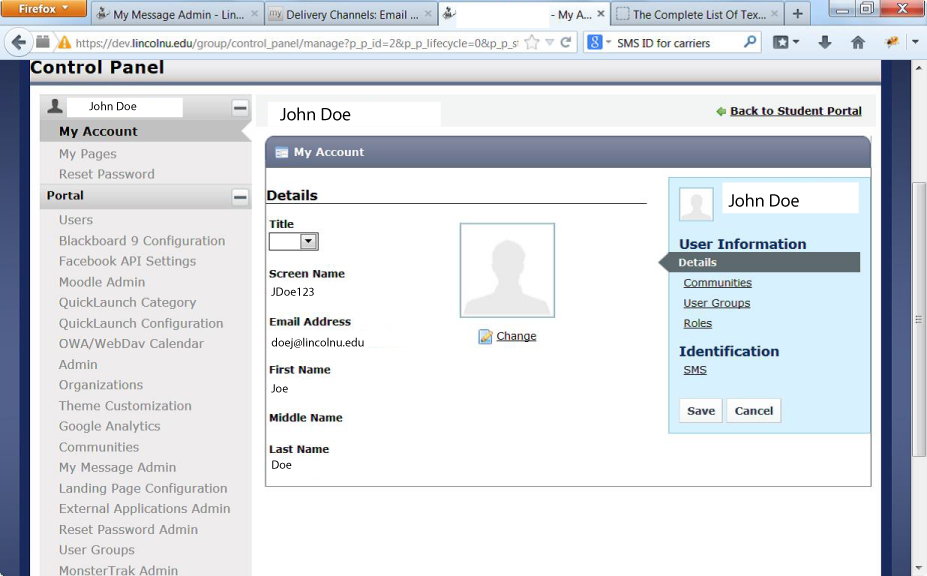 In the "SMS" window, you will then enter your ten digital cellphone number then select the appropriate service provider/carrier

Example: 5737779311