Center of Nanotechnology Faculty and Staff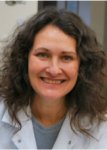 Cindy Borgwordt

Research Specialist,  Lincoln University,  821 Chestnut St. 
124 Foster Hall, J efferson City, MO 65101
Tel. (573)-681-5973   Email: borgwordtc@lincolnu.edu
Research Interests:Detection of food borne pathogens and prevention strategies. Water testing for source water of plants. Soil and manure amendment testing kits for small, low resource farmers.
Processing food contamination prevention strategies easily adopted by small farmers and processors. Food safety outreach to help small, low resource farmers and processors become compliant with FSMA.
Alumni
Dr. Craig Weilbaecher
Dr. Cody Stringer
Dr. Syed Barizuddin
Dr. Mohammmed Alalem
Ms. Aurora Molitoris
Ms. Jennifer Greene
Ms. Katrina Hayes
Mr. Jacob Spillars
Mr. Christopher Mcclay
Mr. Logan White
Mr. Mohammed Ashrafuddin
Mr. Jose Espinosa
Ms. Karlene Roberts
Mr. Andy Brizendine
Mr. Ayohas Haile
Ms. Katherine Light
Mr. Preston Stovall
Mr. Brandon Simpson
Ms. Cachetta Potts
Ms. Marcella Patlan
Mr. Nickolas Wilkinson
Mr. Justin Allen
Mr. Alexander Gilliam
Mr. Nasruddeen Al-Awwal
Mr. Wallace Wison