Dept. of Visual and Performing Arts
Department of Visual and Performing Arts
Visual and Performing Arts
Richardson Fine Arts Center
820 Chestnut St. 
Jefferson City, MO 65102
The Department of Visual and Performing Arts offers undergraduate degrees in Art and Music. Minors are offered in Speech. A number of Awards and Scholarships are available. As a student in our department, you will enjoy small classes with our highly qualified faculty, who provide individual attention in an interactive setting. Lincoln University offers a unique opportunity for combined instruction and hands-on, practical experience, all within the university campus. Instruction includes: instrumental and vocal music; drawing; painting; sculpture; pottery; graphic design; speech; dramatic performance; theater;  public relations and corporate theater.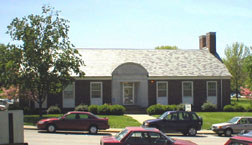 Mitchell Hall

Students in the Department of Visual and Performing Arts  perform in the Blue Tigers Marching Musical Storm Band and and concertband; and the Lincoln University Choir and the Lincoln University Vocal Ensemble. Our music area has been continually  accredited since 1948 by the National Association School of Music.
The art students present shows of their original painting and sculpture; and have been publish the college of Arts and Letters literary magazine Under One Sun. Students present a full season of stage plays; and accept work from the community for production of special projects.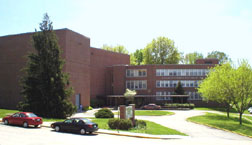 Richardson Auditorium Fine Arts Center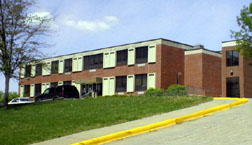 Elliff Hall
The department's activities are distributed among three buildings on the Lincoln University hilltop campus. Art and Speech are in Elliff Hall. Fine Arts and Music are in Richardson Fine Arts Center. Band is located in Mitchell Hall. Plays are presented in the Thomas Pawley Theater on the ground floor of Martin Luther King Hall. Music performances are presented in Richardson Auditorium, in Richardson Fine Arts Center.
Selecting a major will be one of the most important decisions you will ever make. When you choose Art or  Music or you are beginning an exciting and rewarding career with instruction and hands-on experience on the Lincoln University campus, in interaction with other students. However, many of the art, music and theater  will be valuable to you, even if you select a major from another department at Lincoln. Many of the art, music and theater, classes are open to students as electives and you can take them to enrich your life, both now and in the future.